Did Microsoft Just Make an $8.5B Mistake?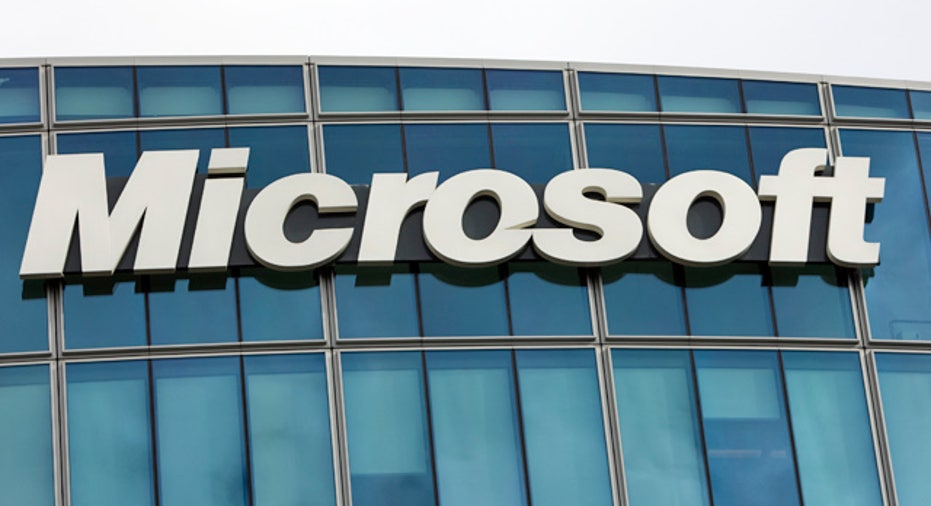 Microsoft (NASDAQ:MSFT) appears to have paid several billion dollars more for Skype than any other suitor was willing to, but the $8.5 billion price tag may turn out to be a fair price if -- and this is a big 'if' -- the software giant successfully harnesses the ability of this potentially game-changing asset.
On one hand, the extremely aggressive acquisition of Skype has some serious strategic upsides for Microsoft and also represents a savvy defensive maneuver (perhaps a desperate one) to stave off irrelevancy in a tech world increasingly dominated by Google (NASDAQ:GOOG) and Apple (NASDAQ:AAPL).
Then again, Microsoft may have gotten away with scooping up Skype for just $4 billion to $5 billion and could have used the rest of that cash to incorporate Skype into its other products or to give disgruntled shareholders a special dividend.
That means Microsoft may have unnecessarily raised the bar in how this deal will be viewed from an execution standpoint down the line.
Fuzzy Math?
Skype, which was founded in 2003, brought in $860 million in revenue last year, but posted an operating profit of just $264 million and lost $7 million on a net basis. That means Microsoft is paying a rich multiple of 32 times operating profits, making it difficult to justify the deal unless Skype enjoys some serious growth.
"I'm just completely baffled by this," said Roger Kay, president of Endpoint Technologies Associates. "If someone came to you and asked you if you wanted to write a check for $8.5 billion to own Skype, you would look at them like they were insane."
Even Skype may have been taken aback by the price tag. According to The Wall Street Journal, Skype had been seeking a buyout of between just $5 billion and $6 billion. Other tech giants,  including Facebook, Google and Cisco Systems (NASDAQ:CSCO) are also said to have expressed interest, though reportedly at a much lower valuation.
It's been argued Microsoft has the cash to overpay for an asset like this -- it had a whopping $50 billion in cash and equivalents sitting on its balance sheet as of the end of March.
But just because Steve Ballmer could afford to overpay doesn't mean he should have.
"You don't look at the liabilities side of the balance sheet to rationalize" an acquisition, said Kay.
Microsoft officials weren't immediately available for comment.
Some people are also scratching their heads at the tidbit that Microsoft decided to do the biggest deal in its history without the advice of an outside Wall Street bank like a Goldman Sachs (NYSE:GS) or Morgan Stanley (NYSE:MS).
To be fair, Microsoft is said to have one of the strongest acquisition teams in the industry and clearly one that was smart enough to recognize the potential of Skype.
Keeping it in-house saved the company an estimated $25 million to $30 million, but could also explain the apparent gulf between what Microsoft paid and what others were willing to.
Kay goes a step further, saying, "No one was advising Microsoft maybe because everyone they talked to said, 'That's a boneheaded idea!'"
Missing Link Found?
History could still be on Microsoft's side in this acquisition, especially if Skype is the transformative communications tool some see it as.
Don't forget Skype has already been written off (literally) as an overvalued asset once before. EBay (NASDAQ:EBAY) acquired Skype in 2005 for close to $3.1 billion, but had to take a $900 million accounting write-down just two years later as its value eroded.
But eBay, which sold 70% of Skype to a group of investors in 2009 for $2 billion, now stands to make a handsome profit thanks to Tuesday's deal.
It will take years to see if history will repeat itself.
Microsoft envisions Skype, which averages 145 million users a month, as an avenue to lead the next generation of communications while simultaneously increasing the usefulness of its current products like Windows, Office, Outlook, Xbox and Windows Phone 7.
"This could potentially be an industry game changer," said Rob Enderle, principal analyst at the Enderle Group.
Because of the combined scale of both Skype and Microsoft's products, this marriage could finally represent a standard way of communicating electronically through audio and video means.
"It's the missing link in tech communications. This potentially closes that link," said Enderle.
Further, Microsoft's omnipresence in offices around the world may open the door to Skype being used on an enterprise level -- something that security concerns have thus far prevented Skype from achieving on its own.
"Microsoft will help them allay those concerns," said Scott Kessler, head of technology equity research at Standard & Poor's. "That's a tremendous opportunity. It just seems like no one has really cracked that code."
Enderle goes a step further, saying widely-accessible video conferencing in the corporate world will prevent unnecessary travel, speed up business deals and make companies more efficient.
"If this fixes that, it would be massive," he said.
Even if it just fixes Microsoft's inability to gain traction in the mobile world it would be crucial. While Windows Phone 7 has received critical acclaim, it lags badly behind its sexier peers. A Microsoft mobile platform that successfully integrates Skype and is pervasive across devices and wireless carriers would really stand out.
"That's a very powerful potential differentiator for Microsoft," said Kessler.
Skype as a Shield
It's important to point out the value of keeping a tool that could be as transformative as this out of the hands of Microsoft's increasingly-powerful rivals Google and Apple.
Apple's incredibly popular iPhone and other devices like the iPad already positioned it well to lead the next generation of communications. The same can be said about Google, which already dominates search, competes on email and instant messaging and now is a strong player in the mobile sphere with Android.
"The cost to them of losing this to Google would have been astronomical," said Enderle. "I think Google is really going to regret losing this to Microsoft."
While Microsoft has already succeeded in keeping Google from obtaining Skype, fully realizing the company's potential and justifying the valuation will depend on execution.
Execution is something Microsoft hasn't exactly excelled at in the past as shareholders sick of seeing the stalled stock price can attest to. The company has had countless product flops, including the ZUNE MP3 player, SPOT watches, WebTV, Tablet PC and the Kin mobile phone.
"If they don't integrate this well, then clearly anything they paid would have been too much," said Enderle.
Microsoft also has a less than stellar track record from an acquisition standpoint. For example, it paid $6 billion to acquire digital market service aQuantive in 2007 -- at the time its largest deal -- but was forced to sell off part of that business due to integration problems.
Likewise, Microsoft shut down Massive Inc. in 2010, just four years after acquiring the in-game advertisement company for somewhere between $200 million and $400 million.
"They've definitely had their fair share of high-profile misses," said Kessler.
Then again, Microsoft deserves credit for developing Bing, which appears to be the elusive credible competitor to Google's search engine.
Kessler likens the Skype acquisition and questions about the price tag to picking a football player in the first round of the NFL draft when a fourth-round pick would have done the trick.
"If he ends up being a Pro Bowl player, no one is going to care," said Kessler. "They saw something they wanted, they pursued it and they weren't overly concerned about the price."