Did Beyoncé and Jay-Z Kick Off a Vegan Craze?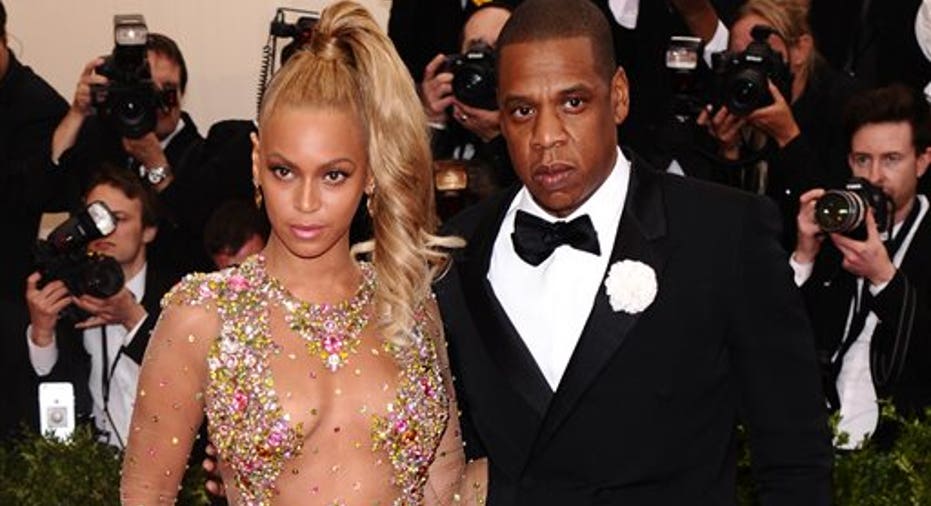 Beyoncé and Jay-Z did it back in 2013. They cleaned up their diet and went vegan--no animal products (yes, even eggs) for 22 days.
Then they took it a step further and partnered with their trainer Marco Borges to launch a new vegan meal delivery service called 22 Days Nutrition. All meals will be 100% plant-based and ingredients will be non-GMO (or "genetically modified organisms"), gluten-free, soy-free, dairy-free and organic.
"It took a few days to adjust, but what I discovered was increased energy, better sleep, weight loss, improved digestion, clarity, and an incredibly positive feeling for my actions and the effects it would have on those around me and the environment. I couldn't believe how much of our health we can control with food," said Beyonce in the forward to Borges' new book, The 22-Day Revolution.
And they're not the only ones jumping on the health bandwagon. A long list of major companies have been following suit.
ConAgra Foods Inc. (NYSE:CAG) just announced its purchase of Blake's All Natural Foods in an effort to build momentum in sales.
"Blake's is a great addition to our existing frozen meals business and provides more choices to a growing group of people buying natural and organic foods. ConAgra Foods will help Blake's grow and offer its wholesome food to more people across the country," said Sean Connolly, ConAgra Foods' CEO.
Last September, General Mills Inc. (NYSE:GIS) agreed to buy Annie's Inc.,the organic food company known for its natural pastas for about $820 million cash.
And, Kellogg Company (NYSE:K), who is known for its colorful cereal marketing, has launched a brand called Origins. This line is described as "real food prepared simply" made with  "ingredients you can see and pronounce."
"Businesses are realizing that people are hungry for knowledge about the individual and environmental benefits of a plant-based lifestyle, and that this coupling is a catalyst for change," said Borges.
Fast food giants are also offering meatless alternatives.
Wendy's (NASDAQ:WEN), the international burger chain known for its iconic square burgers, are testing out a vegetarian black bean burger in some Ohio restaurants.
"We've been conducting a small operations test for a high-quality, great-tasting black bean burger at two restaurant locations in Columbus.  It's too early to say where this may go, but we've been encouraged by the early consumer response," says Bob Bertini, a Wendy's spokesperson.
Burger King was the first fast-food restaurant to sell a veggie burger in 2002 and White Castle's Veggie Sliders are now a permanent part of their menu.
"The real story seems to be the number of people looking for and buying vegan products. Vegans cause the market to happen by asking for and promoting the products, but the non-vegans are buying the vegan foods which expands the market multifold times," says Charles Stahler, Co-Director, The Vegetarian Resource Group.
According to a study from the Vegetarian Resource Group in 2012, approximately 4% of the U.S. population is vegetarian (about 13 million people) and 15% to 25% of them are also vegans.
"The number of vegetarians in the U.S. was about 1% in 1994 and 1997," says Stahler. Since then the population has quadrupled.
According to equity research released from Goldman Sachs on Millennial Moms, the health trend is expected to grow even more. They found evidence of a continued rise of small brands like Annie's, Amy's Kitchen, KIND, and Earth's Best to name a few. All of them specialize in healthier products and foods.
At the end of Beyonce's forward in The 22-Day Revolution, she encourages everyone to give it a try.
"You can control the quality of your life with the food you eat. The truth is that if a Houston-born foodie like me can do it, you can too—you just need to try it for 22 days."