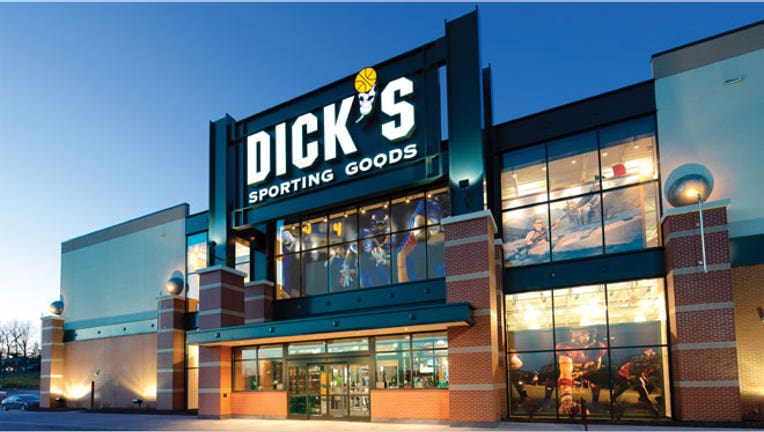 Dick's Sporting Goods (NYSE:DKS) projected fourth-quarter earnings on Monday that would exceed Wall Street's expectations as the retailer enjoyed strong holiday sales and merchandise margins.
Shares of the sporting goods chain rallied about 6% on the upbeat news.
Dick's said it expects to post a profit of $1.10 to $1.11 a share for the fourth quarter, compared with its earlier call for EPS of $1.04 to $1.07. Even the low end of the new range would trump the Street's view of $1.06.
Same-store sales climbed about 7% last quarter on an adjusted basis that accounts for the shifted calendar, or around 6% on an unshifted basis.
Dick's cited stronger-than-expected sales and merchandise margins that were offset by higher incentive compensation.
"Even with the cautious consumer environment and a shorter and promotional holiday season, we generated sales well above our original expectations, maintained merchandise margin levels consistent with last year and leveraged SG&A," Dick's CEO Edward Stack said in a statement.
Dick's also sees 2014 EPS of $3.03 to $3.08, compared with forecasts from analysts for $3.10.
"We enter 2014 with a robust and growing omni-channel network and exciting merchandising opportunities, which we believe will translate into double-digit earnings growth," Stack said.
Shares of Dick's climbed 5.68% to $54.00 Monday morning, trimming their 2014 slump to 7.5%.
Dick's is scheduled to report comprehensive quarterly results on March 10.