Dick's Sporting Goods 3Q Net Falls as Costs Rise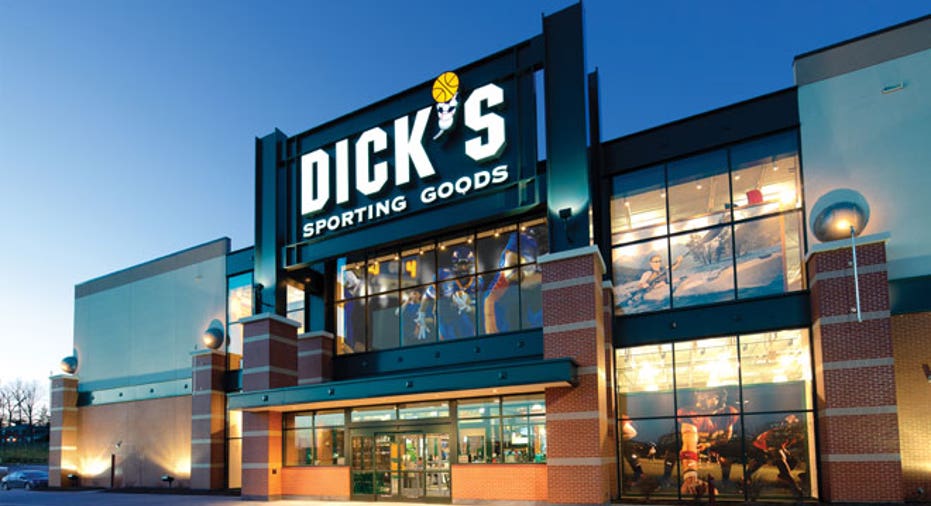 Dick's Sporting Goods (NYSE:DKS) reported a slightly lower third-quarter profit, as higher costs overshadowed stronger revenue.
The retailer also on Tuesday raised the low end of its full-year guidance by two cents. It now expects per-share earnings of $2.62 to $2.65.
Dick's logged a profit of $50 million in the latest period, just below a year-ago profit of $50.1 million. Per-share earnings remained flat at 40 cents with fewer shares outstanding.
Revenue jumped 6.7% to $1.4 billion, even though the same period last year included an additional week of sales. Overhead costs were up 6.1%.
Dick's, which sells apparel, footwear and outdoor gear, beat Wall Street expectations on both the top and bottom lines. Analysts were looking for per-share earnings of 39 cents and revenue of $1.37 billion.
CEO Edward Stack said marketing efforts and selective pricing initiatives helped drive traffic during the quarter, but margins were lower than expected.
When the company reported second-quarter earnings in August, Stack cautioned that consumers would likely remain "relatively cautious" in the second half of the year. Dick's subsequently lowered its view for earnings and same-store sales.
In the third quarter, same-store sales were up 3.3% to top the company's expectations. Dick's namesake locations recorded 3.4% growth, while Golf Galaxy's same-store sales ticked 2.2% higher.
Shares climbed 1.2% to $57.05 in late morning trading. The stock was up 23.9% year-to-date through Monday's close.