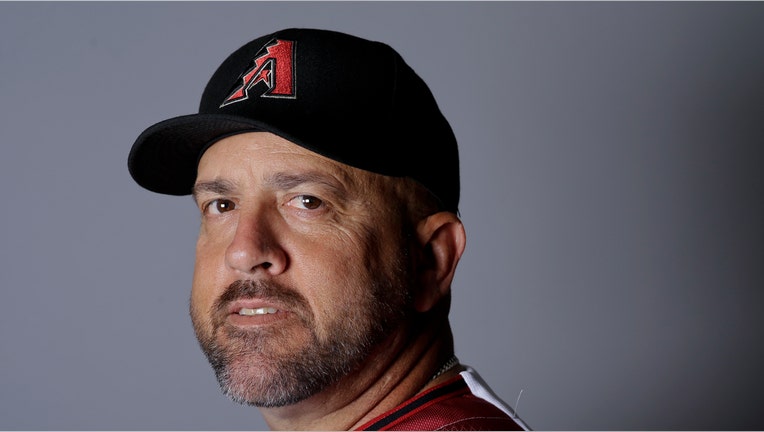 Arizona Diamondbacks coach Ariel Prieto has apologized for wearing an Apple Watch during the team's playoff game this week against the Colorado Rockies, in violation of MLB rules.
Major League Baseball spokesman Michael Teevan said the commissioner's office is looking into the matter. Last month, the Boston Red Sox were fined by MLB for using an Apple Watch to relay signs to hitters.
Arizona opens the NL Division Series on Friday against the Los Angeles Dodgers.
Prieto said Thursday that he didn't use the watch for any illicit purpose and it was on "airplane mode" during the game on Wednesday night. That setting shuts off any of the watch's communication abilities.
The former big league pitcher is an extra coach who also serves as interpreter for the Diamondbacks. He said he knows having the phone during the game violated MLB's rules. He said he apologized to manager Torey Lovullo and volunteered to turn the phone over to MLB officials.
"It was just an honest mistake," Lovullo said. "We asked, found out, and talked to Ariel, and that's what he told us. And in no way did it impact the game, and in no way is it going to impact the game tomorrow. It's just not something we do or believe in."
MLB Commissioner Robert Manfred fined the Red Sox an undisclosed amount for their violation and warned the league's teams that any use of electronic devices to gain a competitive advantage would be met with stiff penalties.
"All 30 clubs have been notified that future violations of this type will be subject to more serious sanctions, including the possible loss of draft picks," Manfred said in a statement at the time.
The Diamondbacks beat Colorado 11-8 Wednesday night and Prieto was shown wearing the watch during the game's telecast.
The Associated Press contributed to this report.