Dial 'M' for Mortgage Help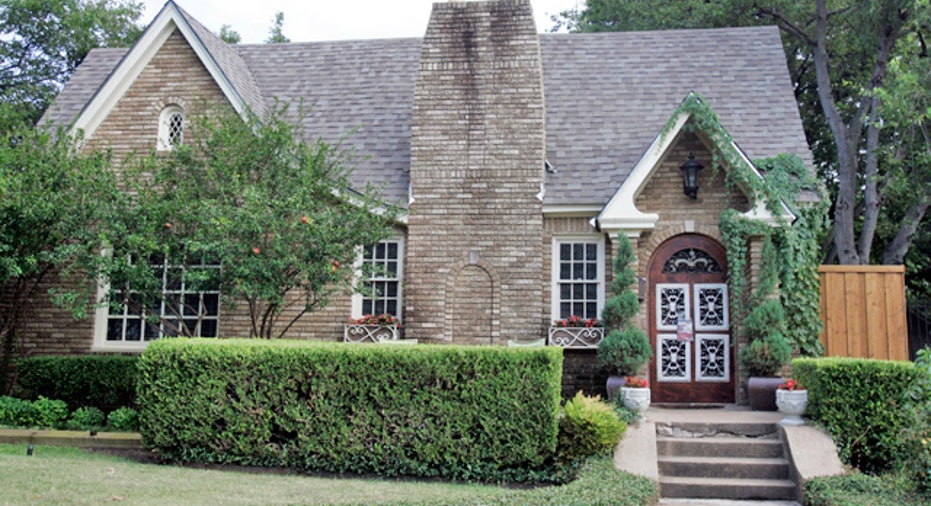 If you're having difficulty making your mortgage payments -- and many homeowners are -- you're probably wondering who you should call for help. Experts say the worst thing you can do is ignore the problem. Here are five phone calls to make if you need mortgage help:
No. 1: Your loan servicer. The most important call will be to your loan servicer, the company that collects and manages your payments for your lender.
Calling your servicer is paramount because no one else has the power to make a decision as to what will happen with respect to your mortgage, explains Douglas Robinson, a spokesperson at NeighborWorks America, an affordable housing and community development organization in Washington, D.C.
"Contacting the servicer could provide a real financial benefit -- anything from a great loan modification to some cash that would help with having to make a graceful exit from the property," Robinson says.
Indeed, your servicer can offer you a variety of options, such as a payment catch-up plan, temporary forbearance, a loan modification, or approval of a short sale or deed-in-lieu of foreclosure. Servicers also administer legal settlements that might entitle you to mortgage help.
Your servicer's telephone number should be printed on your mortgage statement.
No. 2: Housing counselor. If you need help communicating with your loan servicer, you can reach out to a housing counselor. Robinson says these trained professionals can help you understand your situation, negotiate a more favorable loan modification or access other types of assistance such as legal aid or job-search resources.
Most housing counseling services are free or charge no more than $25 to$50.
These services offer an "independent ally" in your discussion with your loan servicer, says Colleen Hernandez, chief executive of Homeownership Preservation Foundation, a nonprofit in Minneapolis that operates a national telephone-based housing counseling service.
Local agencies based in thousands of U.S. communities also offer telephone or in-person consultations.
"Some people want to sit across the table from somebody and get help that way," Hernandez says. "Other people want help right now, on the phone. There's a lot of shame involved in the foreclosure process, and the phone allows them a little bit of anonymity."
The U.S. Department of Housing and Urban Development (HUD) offers a directory of HUD-certified housing counseling organizations.
No. 3: Government housing agency. Many state and local government housing agencies offer foreclosure-prevention programs. If you qualify -- and the guidelines are quite strict -- you might be able to get monthly mortgage assistance, a lump sum to catch up on your payments, a reduction in your loan balance or money to help you transition into a more affordable home.
The National Council of State Housing Agencies offers a directory of U.S. state housing agencies, and the National Association of Local Housing Finance Agencies has a search function for local housing agencies.
These services are usually free.
No. 4: Mortgage lender. Another way to lower your mortgage payment might be to refinance -- and you don't need equity to qualify. Jay Dacey, a mortgage broker at Metropolitan Financial Mortgage Co. in Minneapolis, recommends the Home Affordable Refinance Program (HARP) and the Federal Housing Administration (FHA) streamlined refinance loan, among other options, for homeowners who need help.
Refinancing isn't free. Typically, you'll have to pay normal loan origination and closing costs, Dacey says.
If you've previously been unable to refinance, you might want to repeat your research since interest rates have dropped and the guidelines for some programs have been eased in recent months.
"If you called before and were told you couldn't be helped, it's worth calling again," Dacey says.
No. 5: Real estate broker. If you've exhausted your options or don't want to keep your home, you might consider a short sale in which your lender will write off part of your mortgage debt to enable you to sell your home and avoid foreclosure. A real estate broker can tell you how much your home is worth and help you find a buyer, Robinson explains.
A broker might also be able to help you rent out your unaffordable home while you live elsewhere for a while.
"The rental option shouldn't be ignored in some markets," Robinson says. "Rents are rising and may be able to keep a loan from going deeper into delinquency, if the homeowner can find a new place to live that works within his new reduced budget or income."
The bottom line is that help is available. If you don't make that phone call, you'll never know whether you might qualify for relief.
The original article can be found at HSH.com:Dial 'M' for mortgage help