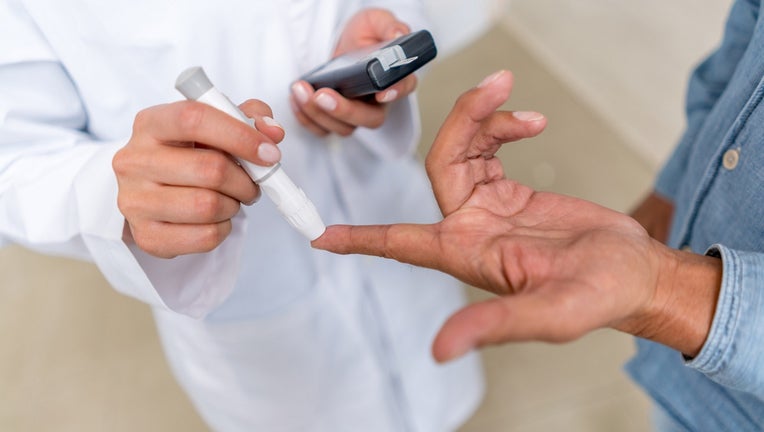 Diabetes has grown from 10.6% of the U.S. population in 2008 to 11.5% in the first nine months of 2017, having a direct impact on health care costs, which in turn is costing employers more than $20 billion annually.
According to the Gallup-Sharecare Well-Being Index released Tuesday, diabetes prevalence in full-time workers is around 6.3% and 9.1% for part-time workers. The disease, which prevents a person's body from producing enough insulin to process glucose is the blood, is causing employees to miss extra work days. Full-time workers are missing an extra 5.5 days a year (per person) while part-time workers are missing 4.3 days.
Sheila Holcomb, Sharecare VP and diabetes management expert tells FOX Business that the increase in diabetes, specifically type 2 diabetes, is directly related to the increase in obesity levels.
"Obesity is a significant risk factor for the development of type 2 diabetes. The obesity rate in the United States reached 28.4% nationally in 2016, an increase of nearly three percentage points since 2008," Holocomb says.
Dan Witters, research director for Gallup-Sharecare, adds that among the working age adults, those "who are obese are about four time more likely to have diabetes than those who are not."
But the good news is that employers are finding ways to step in to help combat the disease.
"These include financially rewarding employees who maintain a normal BMI by depositing free money into employees' medical spending accounts, or by partially reimbursing employees for fitness center use or for riding bikes to work rather than driving. Many businesses are also now moving to much healthier food options in their cafeterias and posting nutritional information," Witters says.
Holocomb adds that while employers are helping, the biggest problem is that overall, as a society, "we expect our food to be 'super-sized' and readily available."
"Americans frequent fast food establishments because they are convenient. We have also become a sedentary society. We should be promoting healthier lifestyles for adults and children – regular exercise, eating fruits and vegetables and smaller portion sizes. These healthy behaviors will ultimately result in a decrease in the overall diabetes rate."