Deutsche Telekom Denies It's Sweetening MetroPCS Deal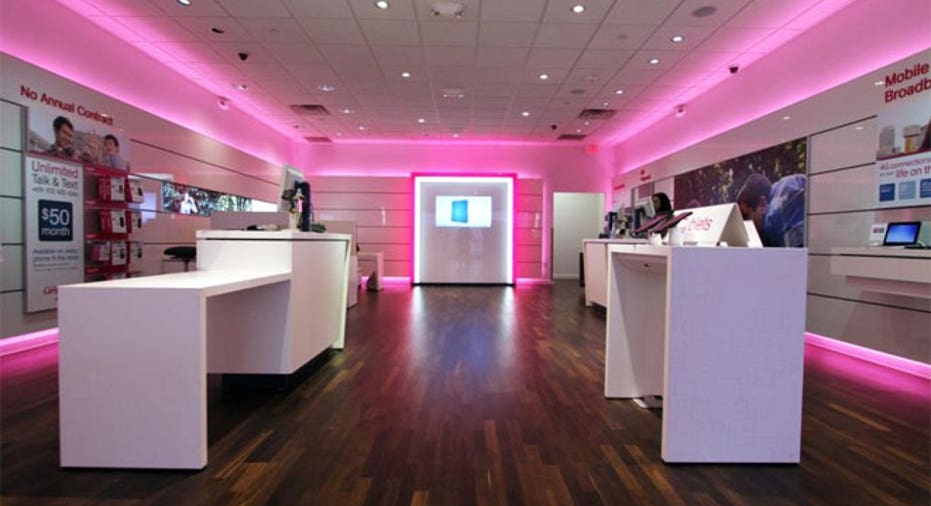 T-Mobile USA parent Deutsche Telekom is looking at sweetening the terms of its agreement to merge T-Mobile with MetroPCS Communications (NYSE:PCS), according to a report by Reuters.
Shares of MetroPCS were up 2.3% at $11.22 on Thursday morning.
Citing two people familiar with the situation, Reuters said Deutsche Telekom has not made a final decision on the new terms.
Deutsche Telekom denied that it is considering an amendment to the terms of the proposed merger, saying in a statement it believes the deal is in the best interest of MetroPCS and its own shareholders. It also declined to comment on speculation regarding a future change to the deal.
MetroPCS declined to comment.
MetroPCS and T-Mobile agreed to a merger in October that now only needs shareholder approval at an April 12 meeting, but the deal has been met with opposition from MetroPCS shareholders and proxy advisory firms. The merger would be approved with a simple majority vote next week.
Under the deal, MetroPCS shareholders would get $4.06 per share in cash and a 26% stake in the combined company. Deutsche Telekom will own the remaining shares.
The new wireless carrier will have almost $19 billion in net debt, including a $15 billion loan from Deutsche Telekom.
Paulson & Co, the biggest MetroPCS shareholder, and P. Schoenfeld Asset Management, another big shareholder, have campaigned against the merger that they believe undervalues MetroPCS and leaves the combined company with too much debt.
PSAM held a previously scheduled conference call with shareholders Thursday morning to outline its case against the merger.
Meanwhile, proxy advisory firms Institutional Shareholder Services and Glass Lewis also urged MetroPCS shareholders to vote against the deal.
The companies announced last month it received all regulatory approvals. T-Mobile and MetroPCS, the fourth- and fifth-largest wireless carriers respectively, have said they expect the merger to close shortly after the meeting.
Deutsche Telekom previously attempted to sell T-Mobile to AT&T (NYSE:T), but that deal was struck down by regulators.