Deutsche Bank Settles Mortgage Securitization Case for $1.9B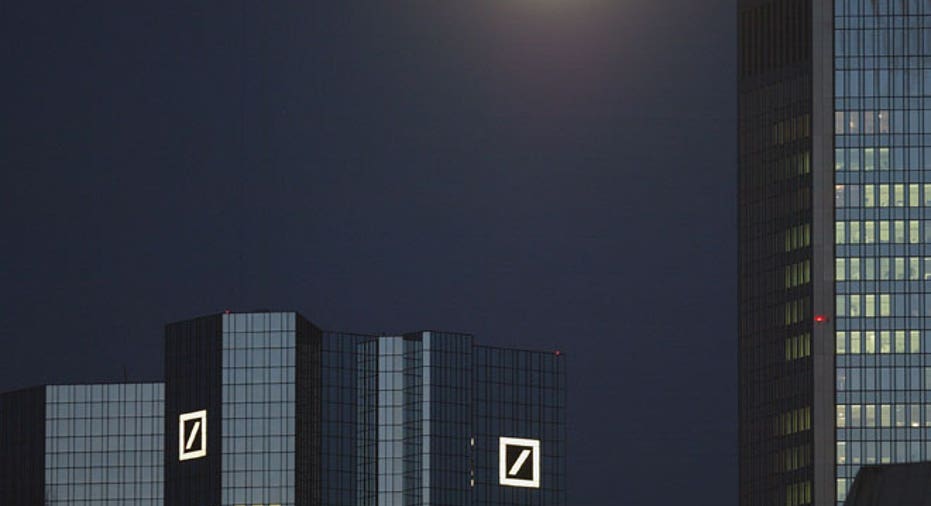 Deutsche Bank will pay $1.9 billion to settle a law suit with the U.S. Federal Housing Finance Agency over mortgage-backed securities, part of the bank's efforts to resolve a long list of legal issues.
The suit was Deutsche's single largest mortgage-litigation case, covering allegations that the bank did not adequately disclose information about residential mortgage-backed securities sold to U.S. taxpayer-owned mortgage financiers Fannie Mae <FNMA.OB> and Freddie Mac <FMCC.OB> between 2005 and 2007.
The FHFA had sued 17 banks in the case and has already achieved settlements with JP Morgan <JPM.N> and UBS <UBSN.VX>.
Deutsche Bank said in a statement on Friday it had exited the businesses at the heart of the housing suit and had improved its controls.
Germany's biggest bank also said it was working to resolve the raft of other legal and regulatory problems.
"Today's agreement marks another step in our efforts to resolve the bank's legacy issues, and we intend to make further progress in this regard throughout 2014," Co-Chief Executives Juergen Fitschen and Anshu Jain were quoted in the statement as saying.
Deutsche Bank said the payment had already been taken into account in its existing litigation reserves and that no additional reserves will be taken for the settlement.
Earlier this month, the European Commission slapped Deutsche Bank with a 725 million euro penalty in a probe into the rigging of benchmark inter-bank interest rates. U.S. and UK regulators have yet to fine Deutsche in the case.