Deutsche Bank Settles Mortgage Case for $202M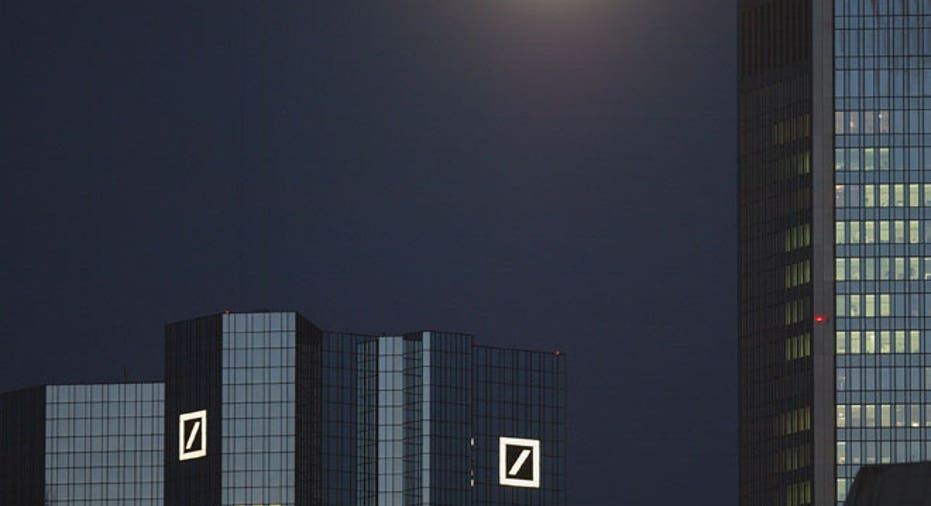 Deutsche Bank (NYSE: DB) has reached a $202 million settlement with federal prosecutors related to allegations the bank's mortgage unit defrauded the government for more than a decade.
In a statement released Thursday, the U.S. Attorney's Office in Manhattan said Deutsche Bank had admitted to committing fraudulent acts, a rarity in government settlements.
Deutsche Bank was charged in a civil suit in May 2011 with submitting falsified documents to the Department of Housing and Urban Development through the bank's mortgage unit known as MortgageIt, Inc. Deutsche Bank acquired MortgageIt in 2007.
In effect, the suit claimed the bank lied to housing regulators to retain its status as lender of mortgages backed by the government, a huge portion of the home lending market.
According to prosecutors, for a period of about 10 years MortgageIt submitted false certifications to HUD that claimed MortgageIt was originating mortgages in compliance with HUD rules "when in fact it was not."
MortgageIt also admitted to lying to HUD about whether some of its loans were eligible  for FHA mortgage insurance, the U.S. Attorney's Office said.
"MortgageIt and Deutsche Bank treated FHA insurance as free Government money to backstop lending practices that did not follow the rules. Participation in the Direct Endorsement Lender program comes with requirements that are not mere technicalities to be circumvented through subterfuge as these defendants did repeatedly over the course of a decade," Manhattan U.S. Attorney Preet Bharara said in the statement.
A Deutsche Bank spokesman didn't immediately respond to a request for comment.
Deutsche Bank's shares were up $1.09, or 2.77% at $40.49 in afternoon trading.