Deutsche Bank CEO open to extending his contract: Handelsblatt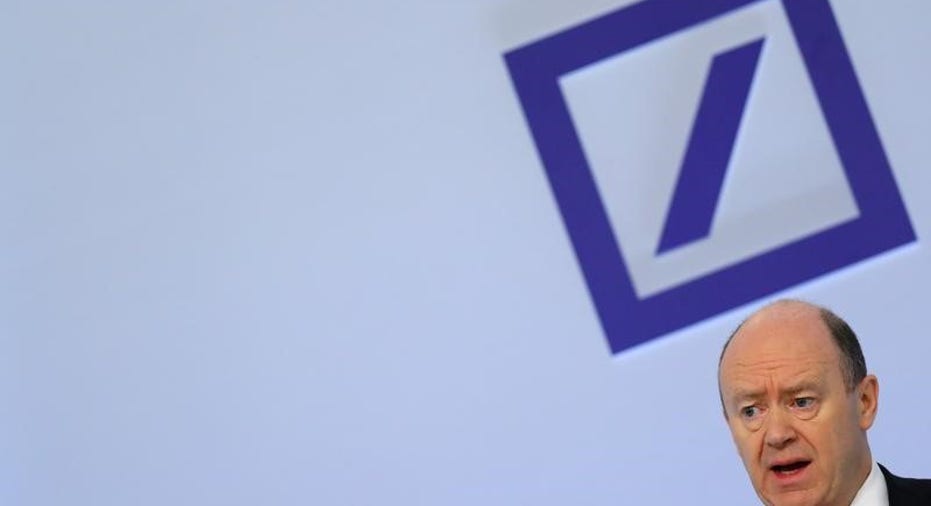 Deutsche Bank Chief Executive John Cryan is open to having his contract extended if the bank manages to post attractive returns by 2020, Germany's daily Handelsblatt reported.
"It is possible," Cryan told Handelsblatt in response to a question on whether he would seek an extension of his contract which expires in 2020.
"If we succeed in achieving attractive returns and create a very successful bank, then why not?" he was quoted as saying.
Cryan also said the board would present a detailed blueprint for the integration of Postbank into Deutsche Bank's retail business after scrapping plans to divest the unit.
He added the integration would lead to job losses, but declined to be more specific.
(Reporting by Arno Schuetze; Editing by Mark Potter)