Detroit's Overall Auto Sales Soft, But Retail Looks Better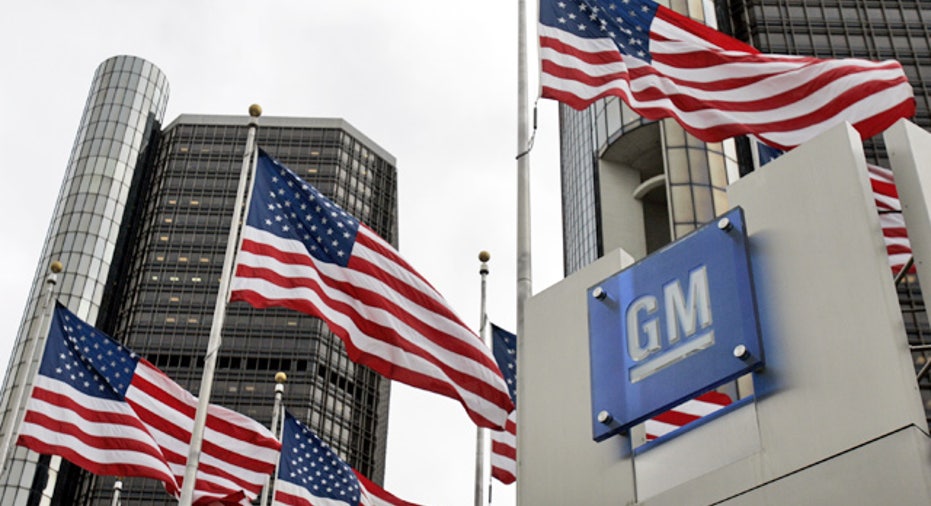 Strong demand in the U.S. for fuel-efficient vehicles amid much higher oil costs propelled retail sales for the nation's top automakers in May, but both General Motors (NYSE:GM) and Ford (NYSE:F) posted flat to weaker total sales.
While GM reported U.S. sales of 221,192 for the four-week period, down 1.2% from 223,822 in the 2010 month, and Ford booked total sales that were flat from the year-earlier period at 192,102, Chrysler said Jeep demand lifted its total sales.
Sales for both GM and Ford fell on lower fleet volume and a decline in rental volumes. GM's pickups, including the Chevrolet Silverado and Avalanche, and GMC Sierra, fell a combined 14%, while Ford said total truck sales ticked lower on higher gas prices.
But Chrysler said its U.S. sales climbed 10% in May, marking the company's best May revenue since 2008. The automaker booked U.S. sales of 115,363 compared with 104,819 in the same month last year. Retail sales were up 27%.
The automaker, which continues to repay the U.S. after receiving a bailout two years ago, said its 2011 models continued to drive monthly sales gains, including the Chrysler 200 mid-size sedan, Dodge Durango, Jeep Grand Cherokee and new Jeep Compass.
The company, which booked its first quarterly profit in five years earlier this year, has attributed its widening profit to rising demand for its Jeeps. The brand grew 55% in May, led by a 192% increase in Grand Cherokee sales.
Ford
Ford said its F-Series truck remained the best-selling vehicle in the U.S. despite falling 15% in May, but 41% of those sales came from its new, more fuel-efficient 3.5-liter EcoBoost engine.
"Customers increasingly are demanding new products that deliver compelling fuel economy," Ken Czubay, Ford's vice president of U.S. marketing, sales and service, said in a statement. "Ford's new fuel-efficient products and powertrains arrived at the right time – just as fuel efficiency became even more of a consideration among consumers."
May marked Ford's best small-car month since May 2008 with the help of its all-new Fiesta and Focus models, which had combined sales of 29,423. The company's sales in May were led by a 5.3% improvement in Ford-branded cars, particularly its Escape and Explorer, partially offset by a 4.6% decline in Lincoln vehicles.
Ford said it plans to produce 710,000 vehicles in its North American assembly plants during the second-quarter, up from 9% in the same quarter last year, and 630,000 vehicles during the third-quarter, up 8% from the same period last year.
General Motors
For GM, the Cruze had its best retail sales since its launch with 18,996 retail deliveries, while passenger car and crossover sales climbed 32% and 17%, respectively.
Commercial deliveries for GM rose 19%, the 14th consecutive month of gains, while new retail sales, or those from vehicles launched since June 2009, gained 65%. For the year, those cars, which include the Equinox and Cruze, among others, are up 74%.
"Customers continue to demand better fuel economy and our commitment to produce high-quality, fuel-efficient vehicles is paying off," said Don Johnson, vice president of U.S. sales operations.
While the company expects fuel pries to remain volatile, Johnson said GM is prepared to meet the needs of an "ever-changing market."