Despite Resistance, Boards Shift Toward Breaking Up CEO, Chair Roles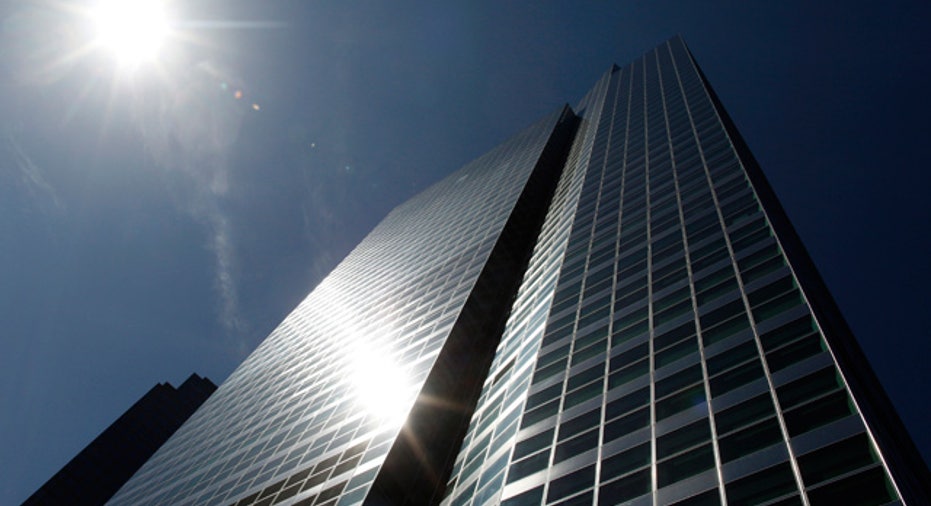 A growing number of companies are heeding calls from shareholders and corporate governance experts to split up the CEO and chairman titles in an effort to increase accountability.
According to Spencer Stuart, 20% of S&P 500 companies have named an independent outsider as chairman, up from just 10% five years ago.
However, some CEOs aren't necessarily embracing these moves, as they are apprehensive to relinquish the power of holding dual roles.
Sixty-three percent of CEOs polled in RHR International's newly-released CEO Snapshot Survey said they would recommend combining the CEO and chairman positions for the next leader of their company.
"Why voluntarily give up something that gives you power?" said Charles Elson, chair of the University of Delaware's John L. Weinberg Center for Corporate Governance. "The opposition is short sighted. Splitting [the jobs] creates much greater accountability and prevents you from becoming the victim of your own mistakes."
The problem some see with one person holding both positions is that CEOs are supposed to be accountable to the board of directors, which is led by the chairman. Boards are in charge of hiring and firing CEOs as well as approving strategic decisions such as acquisitions and dividends.
A number of companies have succumbed to shareholder pressure by moving to an independent chair model in recent months, including Moody's (NYSE:MCO), which in April tapped former Pfizer (NYSE:PFE) CEO Henry McKinnell to become chairman. Shareholders had previously voted to install an outside director as chair, stripping current CEO Raymond McDaniel Jr. of his dual roles.
Earlier this year Goldman Sachs (NYSE:GS) reached a compromise with a union pension fund over a proposal that would have caused CEO Lloyd Blankfein to lose his chairman title. Goldman agreed to appoint a "lead" director to bolster its oversight.
A slew of big-name CEOs hold both the CEO and chairman titles, including JPMorgan Chase's (NYSE:JPM) Jamie Dimon, News Corp.'s (NASDAQ:NDAQ) Rupert Murdoch, Walt Disney's (NYSE:DIS) Bob Iger and Facebook's (NASDAQ:FB) Mark Zuckerberg. News Corp. is the parent of FOX Business.
"It's sound governance to split the roles," said Ralph Walkling, a corporate governance professor at Drexel University. "I've known some CEOs who I thought were pretty darn effective at being chairman of the board. But I still worried about not having the independence and a separate pair of eyes."
Walkling said the reluctance by most CEOs to advocate for splitting the jobs will create obstacles for this evolution of the C-Suite.
"I'm certain it will slow it down," said Walkling. "If you're ship is going well you're reluctant to shake things up."
Last year the Study Group on Corporate Boards, which is co-chaired by Elson and Columbia Business School's Glenn Hubbard, released a report that supported splitting up the CEO and chairman posts.
"The default for board structure should be the independent chair," the group recommended.
However, the group acknowledged that "one approach does not fit all situations" and said certain situations could call for keeping the dual roles together, including when a CEO is also a founder and major shareholder.
Still, even in those situations, the group said it recommends installing a lead director who has no "aspirations" to become CEO, is empowered to call meetings and overall acts as a "first among equals."
For example, Washington Post Co. (NYSE:WPO) CEO Donald Graham serves as the lead independent director at Facebook, which was co-founded by Zuckerberg, who still owns 23.5% of the social network.
Just 3% of S&P 500 companies have neither an independent chairman nor a lead/presiding director, according to Spencer Stuart.
Some observers don't see a need to instinctively split up the CEO and chairman positions at all major companies.
"It's not as big of a slam dunk as you'd originally suppose. Seventy to 80% of CEOs are perfectly capable of providing their own adult supervision," said Jeffrey Cohn, a New York leadership consultant and co-author of Why are We Bad at Picking Good Leaders?
Cohn pointed out that splitting the jobs could have downsides, such as reducing the "speed and nimbleness" of the company, especially as the chairman "gets down the learning curve of the business."
Despite the reluctance to change in some companies and potential downsides, it does seem likely more major companies will be hiring independent chairs in the coming quarters.
Shareholders at a number of companies voted last month in favor of proposals to shake up their board structure, including at KeyCorp (NYSE:KEY) and Sempra Energy (NYSE:SRE).
According to Spencer Stuart, 18 companies in the S&P 500 have a formal policy requiring a separation of the CEO and chair roles, up from six the year before. Out of the 20 boards that recently separated the roles, half pointed to a CEO transition and 35% cited best practices.