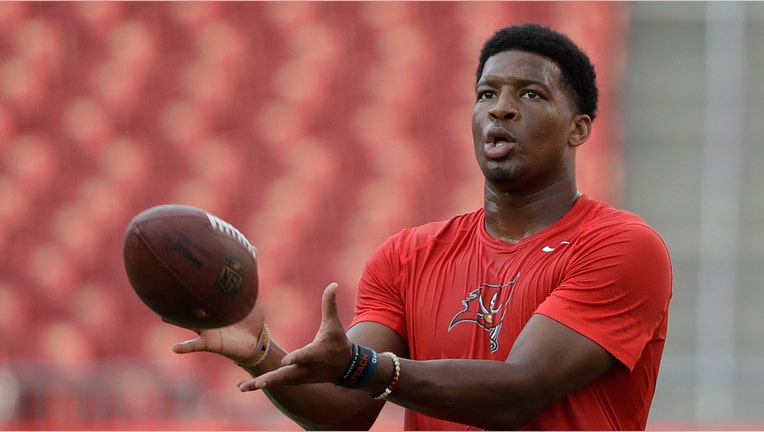 The Tampa Bay Buccaneers' home game at Raymond James Stadium will occur as scheduled on Sunday despite Hurricane Irma's recent passage through Florida, the team announced Tuesday on Twitter.
"We have been working tirelessly with the Tampa Sports Authority, as well as the NFL league office, to ensure that Raymond James Stadium would be available to host our season opener against the Chicago Bears this Sunday." Buccaneers COO Brian Ford said. "Hosting the game is important to us, as Tampa Bay has been through a lot over the past few days. We look forward to providing our fans and the entire region an opportunity to come together this Sunday to kick off our 2017 season."
The Buccaneers are set to face the Chicago Bears at 1 p.m. ET. The team made the decision to confirm Raymond James Stadium as the game's venue only after assessing Irma's impact.
It's unclear if the nearby Jacksonville Jaguars will hold their first home game of the season at EverBank Field as scheduled on Sunday. The NFL previously canceled a preseason game between the Houston Texans and the Dallas Cowboys due to Hurricane Harvey.
Tampa Bay's decision comes days after the NFL rescheduled a Week 1 game between the Buccaneers and the Miami Dolphins to November because of Irma's approach. The game was initially set to occur at Miami's Hard Rock Stadium.
Hurricane Irma caused major flooding in Florida and left millions of local residents without power. At least 44 people have died due to Irma, including at least six people in Florida, according to the Associated Press.