Designer Learns to 'Go With the Flow'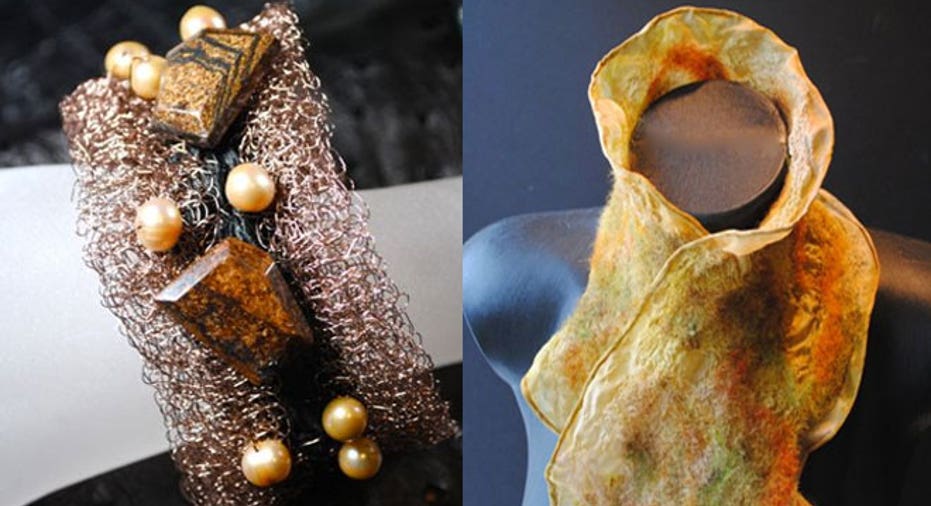 We're highlighting small businesses from around the country as nominated by you, our readers. If your favorite small business is using Twitter to communicate with customers, let us know about it @fbsmallbiz with the hashtag #mysbc, and it may be featured as an upcoming Small Business of the Day.
Small Business of the Day: DBK Design
Who: Deborah Block-Krol, 57, @deblockrol
What: Handmade art, jewelry and accessories
When: October 2010
How: Block-Krol has a degree in painting and has always loved art. She previously worked as an interior designer and also knitted home accessories. In 2010 she broke her knee, and turned again to knitting and designing while recovering.
"I set up a studio in my dining room and started with scarves, and branched out into jewelry," she said. "It's really important to have new challenges creatively."
She now sells her items in 20 galleries nationwide, as well as on the web.
Where: Millburn, NJ
Biggest lesson learned from a customer: "To listen to what they are saying and requesting," she said. "There are people who like my designs, but want modifications. You have to go with the flow."
To view more Small Businesses of the Day, click our interactive map