Designer Dishes on Quvenzhané Wallis' Oscar Dog Purse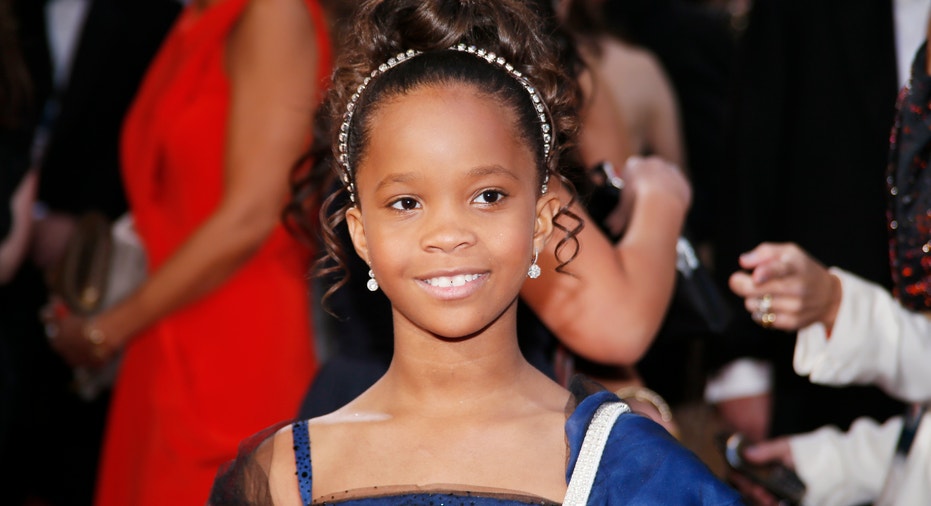 What do you do when you find out one of your company's biggest fans is headed to the red carpet at the Oscars?
Well, if you're Poochie & Co., the makers of Quvenzhané Wallis' ubiquitous doggie purses, you set to work frantically designing a custom purse just for the occasion.
And that's exactly what Leslie Palmer and her team did. She is the division president of Poochie & Co., which is owned by Cudlie Accessories, a 45-year-old, family-owned company based in New York.
When Palmer found out Wallis, the young star of the film "Beasts of the Southern Wild," was going to the Oscars, the designer scrambled to manufacture a one-of-a-kind Poochie bag befitting the occasion in time for the awards.
Wallis has long been a fan of Poochie & Co.'s doggie purses and has been seen carrying them in nearly every one of her public appearances this season. But, the Oscars are different, and Palmer wanted the actress to have an extra-special purse that coordinated with her gown.
"Then I discussed with her mother making a special one for the red carpet," Palmer told BusinessNewsDaily. The designer found out which colors Wallis was considering wearing to the Oscars and made a purse for each palette. Palmer chose a Yorkie because Wallis' family has a pet Yorkie.
Palmer, whose company sells to major retailers throughout the United States, said she's never done anything like this before. She said she had a week to design the custom pooch and had to keep a sample-maker working in China through Chinese New Year to get it done.
Once the purses arrived, Palmer hand sewed the tiara and the tutu on the purse herself.
The extra effort paid off. Poochie is now practically a household name, and the company's web site and Facebook page have been inundated by Wallis wannabe's clamoring for Yorkie purses of their own.
Poochie is currently sold out, but more purses are on order, and the company expects to be back in stock at the end of April or beginning of May. And, yes, a mass-produced version of Wallis' Yorkie purse will be available soon, too.