Denver Broncos: Sports Authority Still Holds Stadium Naming Rights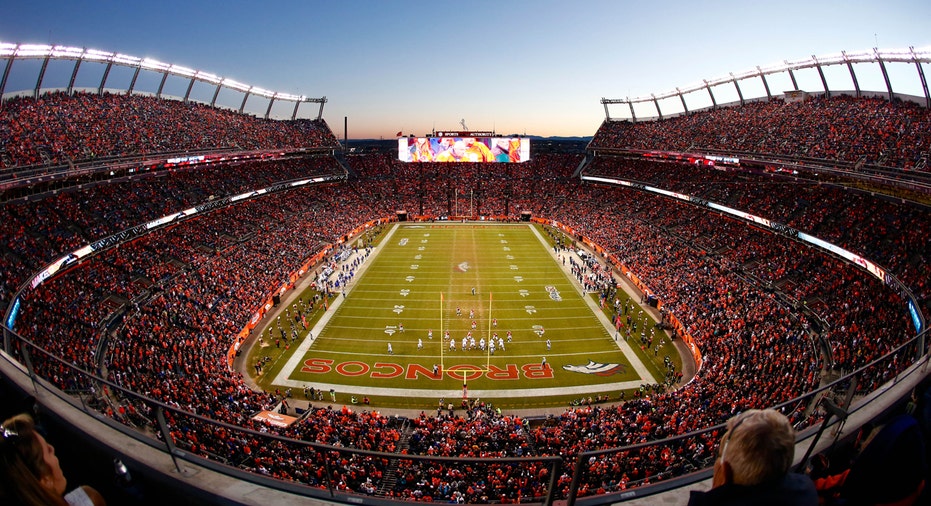 Sports Authority's status as naming rights holder for the Denver Broncos' stadium isn't currently in jeopardy, despite the nationwide retailer's filing this week for chapter 11 bankruptcy protections, a team official confirmed Thursday. But the company is mum on whether it will still hold naming rights when the 2016 NFL season kicks off next September.
"Sports Authority remains a long-time and valued partner of the Broncos that's in good standing with our organization," Patrick Smyth, the Denver Broncos' vice president of public relations, told FOXBusiness.com. "We're certainly aware of the reports and have maintained open dialogue with them, but nothing has changed with their status as a sponsor and naming rights holder."
The Broncos have played at "Sports Authority Field at Mile High" since 2011, when the private company purchased naming rights in a long-term deal valued at an average of $6 million annually, according to multiple reports. Sports Authority's next payment is due on August 1, but company officials have yet to say if the retailer's impending bankruptcy will impact their ability to meet the deadline.
A Sports Authority representative declined to comment on the status of the retailer's naming rights deal with the Broncos.
Sports Authority will close or sell about 140 of its 463 stores and two of its distribution centers in the United States, company officials said Wednesday in a press release. The retailer will accept $595 million in debt financing from outside lenders.
"We are taking this action so that we can continue to adapt our business to meet the changing dynamics in the retail industry," Sports Authority CEO Michael E. Foss said. "We intend to use the Chapter 11 process to streamline and strengthen our business both operationally and financially so that we have the financial flexibility to continue to make necessary investments in our operations."
Sports Authority has assets valued at $1.3 billion and debt valued at $1.1 billion, Reuters reported.