Denny Hamlin Drives Toyota to First Daytona 500 Win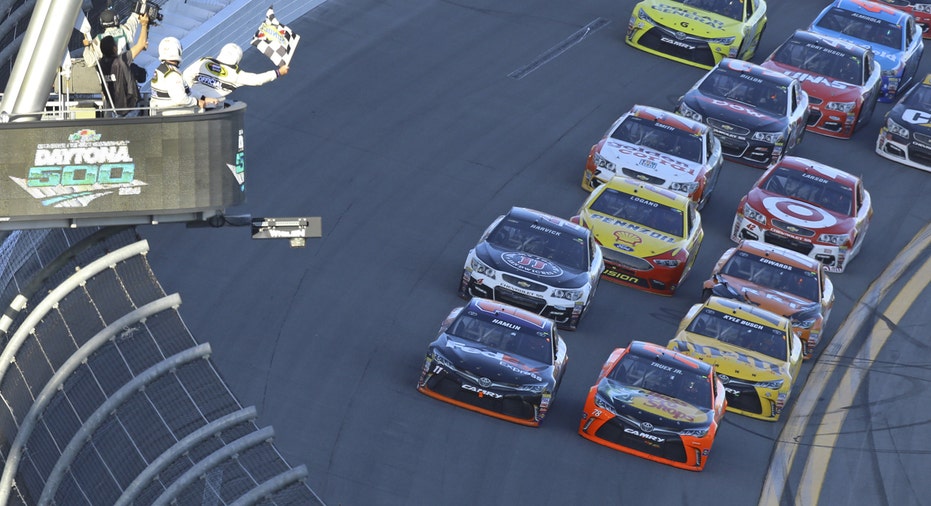 Toyota (NYSE:TM) will need to make room in its NASCAR trophy case after Denny Hamlin drove the automaker to its first-ever Daytona 500 victory on Sunday.
Hamlin, who drives the No. 11 Camry for Joe Gibbs Racing, tangled with fellow Toyota drivers Matt Kenseth and Martin Truex Jr. in the final lap of Sunday's NASCAR season opener. After a daring move to pass Kenseth, Hamlin crossed the finish line just inches ahead of Truex Jr.
In the closest finish in Daytona 500 history, Toyota was a big winner in its 10th year of running in "The Great American Race."
"Despite being the first race of the season, it's the pinnacle of the sport. We've been in Sprint Cup for 10 years, and we've made slow and steady progress. We've learned the hard way," Keith Dahl, general manager for Toyota Motorsports, told FOXBusiness.com. "Things are coming together. It really underscores all the hard work and effort."
Is Toyota now in the driver's seat for the 2016 season? The car company believes Hamlin's dramatic win helps Toyota build a stronger foundation for success on the track.
"In some ways, our goals remain the same. We're here to win races and championships," Dahl said. "Maybe [the Daytona victory] further hardens our resolve because it shows our focus and commitment has paid off."
Toyota has come a long way since beginning its foray into NASCAR, which was long dominated by the Detroit Three: General Motors (NYSE:GM), Ford (NYSE:F) and Chrysler. For many fans, a Japanese automaker had to prove it belonged. By the time last season's Chase for the Sprint Cup kicked off, Toyota said purchase intention among NASCAR fans met or exceeded its Detroit rivals.
Toyota made its biggest statement last year, winning its first Sprint Cup championship with Kyle Busch behind the wheel. At Daytona International Speedway, Toyota was celebrating more than just Hamlin's victory. The automaker swept first, second and third place with Busch, another JGR driver, finishing third. Plus Carl Edwards, driver of the No. 19 Camry, placed fifth.
When asked about Toyota's recent run of success, Dahl credited Toyota Racing Development and its engineers. "We have a lineup of first-class drivers and cooperation and communication among teams," he added.
The Daytona 500 "also underscores our commitment to NASCAR and its fans," Dahl said. "We're not only showing off our engineering prowess, but engaging with fans."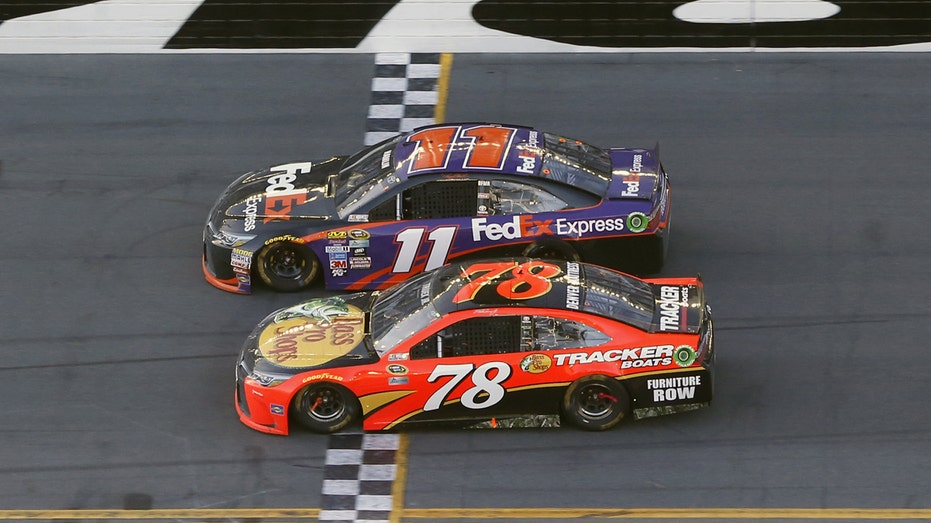 Toyota is one of the sponsors that headlined Daytona's massive overhaul, which was completed in January. International Speedway Corp. (NASDAQ:ISCA) installed new seats and transformed the exterior of the famous track, among other changes. Toyota purchased naming rights to one of several redesigned entrance gates.
"We felt that was a great opportunity to engage with people and tell our story about how Toyota is woven into America," Dahl said. Toyota has said about three out of every four cars it sells in North America are made in the region.