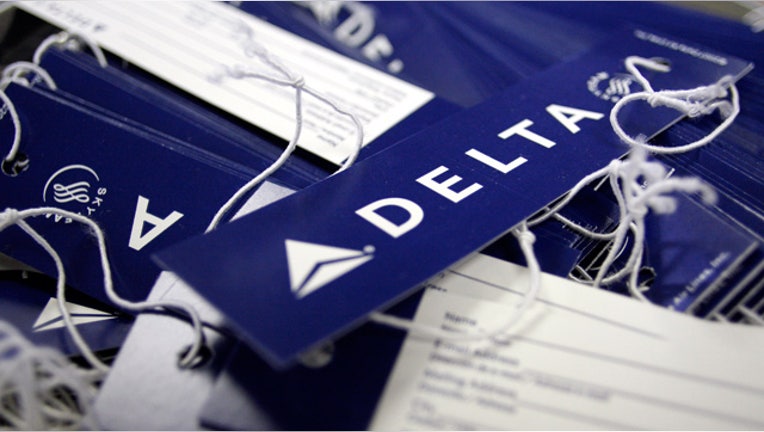 Delta (NYSE:DAL) reported adjusted fourth-quarter earnings that topped Wall Street expectations on Tuesday as sales climbed a better-than-expected 6% and fuel costs declined.
The Atlanta-based carrier reported net income of $8.48 billion, a sharp year-over-year increase from $7 million in 2012 as the company recorded a one-time $8 billion tax gain.
Excluding that special gain, Delta said it earned $558 million, or 65 cents a share, topping average analyst estimates in a Thomson Reuters poll by two pennies.
"Our December quarter profit caps off a successful year for Delta with strong profitability and margin expansion, industry-leading operations and significant improvements in customer satisfaction," Delta CEO Richard Anderson said in a statement.
Revenue for the three-month period was $9.08 billion, up 6% from $8.6 billion a year ago, beating the Street's view of $9.03 billion.
Sales were led by a 2% improvement in traffic on a 2.9% increase in capacity, with passenger revenue rising 9.4% year-over-year in the U.S. and 18.5% in Latin America.
While operating expenses were up 2%, overall aircraft fuel expenses declined slightly.
The company said it expects to produce "significant margin expansion" in the current quarter as well as "top-line revenue growth" throughout the year as it restructures its Pacific network and rolls out its Virgin Atlantic joint venture.
While net income will be reduced in the current quarter to reflect a 39% tax rate, Delta said it doesn't anticipate much of an impact due to an accounting technique that will offset taxes on $15 billion of future taxable income.
Shares of Delta were up more than 4% to $32.38 in recent trade.