Delta Sees $1.7B Benefit from Lower Fuel Costs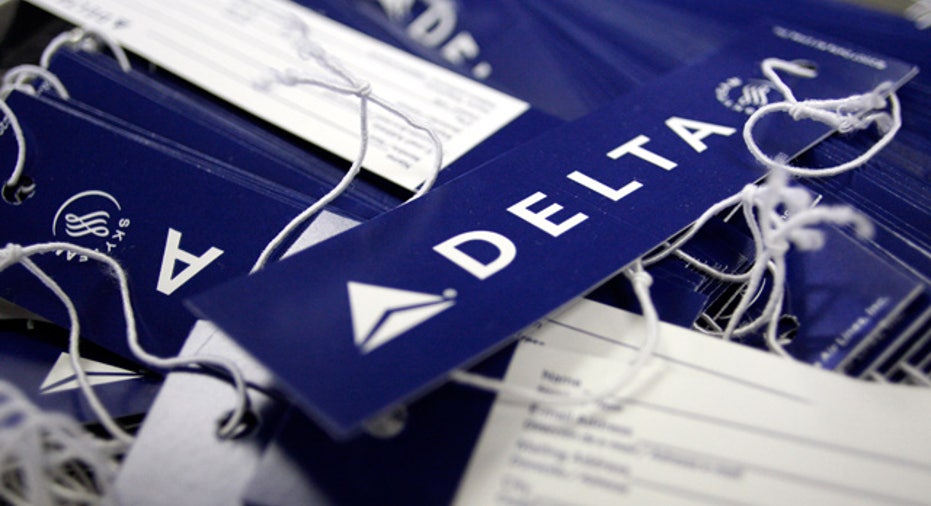 Delta Air Lines (NYSE:DAL) said it expects fuel costs at current market prices to benefit 2015 profit by $1.7 billion and raised its operating margin forecast for the current quarter.
Delta's shares rose as much as 3.7 percent to a record high of $47.94 in early trading on Thursday on the New York Stock Exchange.
Fuel prices are expected to fall 70 cents per gallon to $2.10-$2.20 next year, the carrier said on Thursday. (http://bit.ly/12QLBeO)
Global crude prices have fallen by more than 40 percent since June due to oversupply and the OPEC's refusal to cut its output ceiling.
The fuel costs of U.S. airlines could decline by about $10 billion in 2015, Barclays Capital analyst David Fintzen said on Wednesday.
Delta expects pre-tax income of over $5 billion next year, driven by higher revenue, lower fuel costs and non-fuel cost controls, President Ed Bastian said at an investor conference in New York on Thursday.
The Atlanta-based company also raised its operating margin forecast to 11.5-12.5 percent from 10-12 percent for quarter ending December. Margins were 8.5 percent a year earlier.
Delta expects to return a minimum of $1.5 billion to shareholders through share buybacks and dividends next year, Chief Executive Richard Anderson said.
Up to Wednesday's close, Delta's stock had risen about 67 percent in the past 52 weeks, while the Dow Jones U.S. airlines index rose 76 percent.
(Reporting by Sagarika Jaisinghani in Bengaluru; Editing by Savio D'Souza)