Delta Profit Tumbles 58% Amid Fuel Costs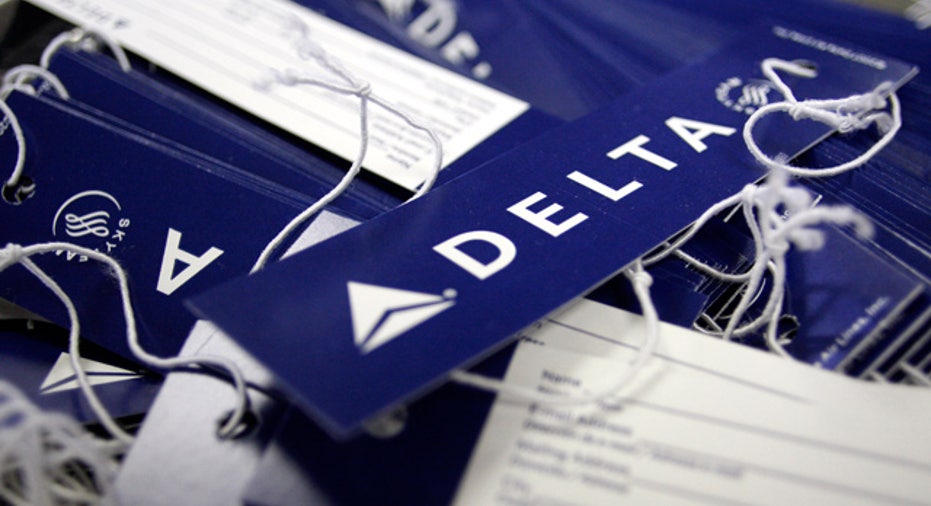 Shares of Delta Air Lines (NYSE:DAL) plunged more than 5%, hitting a 52-week low intraday on Wednesday, after the company said persistently high fuel costs led to a narrowed second-quarter profit.
The Atlanta-based carrier posted net income of $198 million, or 23 cents a share, compared with $467 million, or 55 cents a share, in the same quarter last year.
Excluding one-time severance and restructuring charges, the company earned $366 million, or 43 cents a share, just below average analyst estimates polled by Thomson Reuters of 44 cents.
Revenue grew 12% to $9.15 billion from $8.17 billion a year ago with the help of higher traffic and capacity, marginally beating the Streets view of $9.14 billion. The higher sales helped to offset the $1 billion increase, or 39% climb, in fuel costs.
High fuel prices are putting significant pressure on the industry, but the benefits of Deltas strategic actions and the dedication of Delta employees are evident in the solid profit we produced despite more than $1 billion in higher fuel expense, said Richard Anderson, the carriers chief executive.
Delta said it is recalibrating its business in an effort to succeed amid persistently high fuel costs, which it predicts will only rise from today's levels.
The company is looking for ways to cut non-fuel costs. It has already ended relationships with 21 small online travel agencies as it drives more traffic to Delta.com and plans on rolling out a more efficient distribution system.
Ticket prices for customers will be raised and capacity slashed next quarter by 4% to 5% in areas where revenues do not offset fuel expenses. Domestic capacity will be down 1% to 3%.
While challenges remain, Delta said it sees no signs of demand weakness and has actually seen a pickup in the Pacific. It expects to be profitable next quarter.
Our revenue momentum, coupled with the capacity reductions we are making in September and actions to get our non-fuel costs to 2010 levels, will generate the margins we need to hit our return targets, Anderson said.