Delta Launches 2016 'Delta Dugout' Promotion With MLB Partners: Exclusive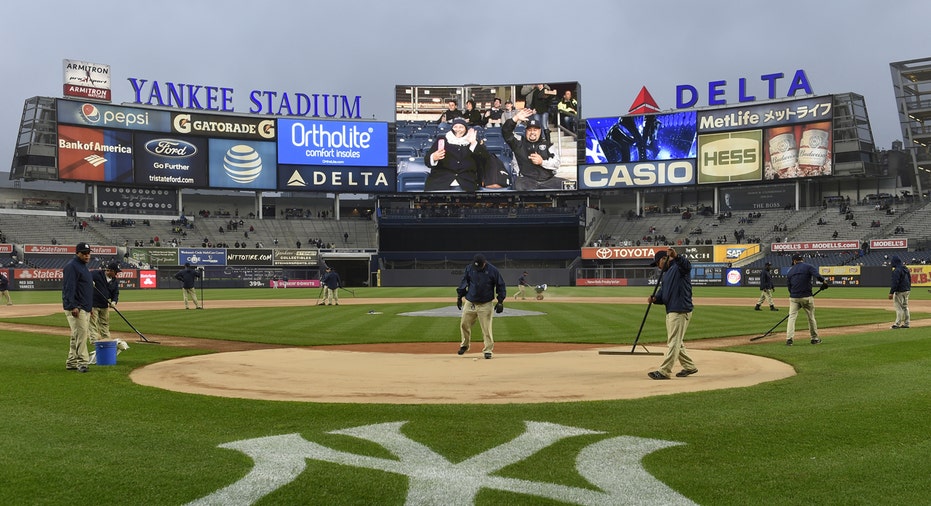 Delta Air Lines (NYSE:DAL) will launch the 2016 edition of its "Delta Dugout" fan appreciation campaign on Monday morning, anchored by a season-long contest that will offer select fans of the six Major League Baseball teams it sponsors the opportunity to play catch with a baseball star at spring training next season, FOXBusiness.com has exclusively learned.
New and preexisting members of the "Delta SkyMiles" frequent flyer program can register through the team websites of Delta's six MLB partners – the New York Mets, New York Yankees, Washington Nationals, Detroit Tigers, Minnesota Twins and the Atlanta Braves – to win game tickets, free flights and other rewards.
One person from each team's fan base will win the trip to spring training, with the results to be determined in September. The number of total prizes dispensed to fans of the six teams will depend on their season tally of road wins, the company said.
"Delta Dugout reaches new heights in 2016 as we offer fans of the teams we sponsor the opportunity to catch flights, game tickets and actually play catch with a baseball superstar," William Betz, general manager of marketing for Delta Air Lines, said in a statement. "This year's multi-city program allows Delta to engage and interact with devoted fans around the country who are also current and future Delta customers."
This year, Delta has named three current and former MLB players as its "program ambassadors" for Delta Dugout – Mets pitcher Noah Syndergaard, Yankees shortstop Didi Gregorius and former Atlanta Braves slugger Chipper Jones. Each player will participate in the program's promotional campaign and appear at select events.
Jones, who spent his entire 19-year MLB career as a member of the Braves, said the "Delta Dugout" promotion's spring training prize offers a rare opportunity for fans to get a behind-the scenes look at how teams prepare for the regular season.
"Spring Training is kind of a cool time, because the guys are pretty laid back. Obviously, you don't have the intensity that you would have during the regular season. Players are more apt to be interactive with the fans, and that's kind of what Delta is shooting for," Jones told FOXBusiness.com. "Just seeing how crisply how everything works, I think, would be pretty cool for the fans to experience. And then to be able to actually interact with the guys while they're doing it, and in some cases take part, that's something that not a lot of people get to do."
Delta has held the "Dugout" promotion in various forms since 2010. Last year, Mets pitcher Matt Harvey, Yankees legend Mariano Rivera and former Braves ace John Smoltz served as program ambassadors.
This year's program begins amid Delta's push to solidify its sponsorship ties to Major League Baseball with a series of new deals in recent months. The Atlanta-based airline announced a new partnership with the Nationals in March that included the addition of a branded Delta lounge at Nationals Park.
The company also renewed its deals with the Mets and the Yankees through the end of the 2023 MLB season. Financial terms were not disclosed for any of the agreements.
Aside from its status as the official airline of six teams, Delta operates charter flights for the Boston Red Sox, Tampa Bay Rays, St. Louis Cardinals and Miami Marlins.