Dell's 2Q Profit Dives 72%, Results Top Views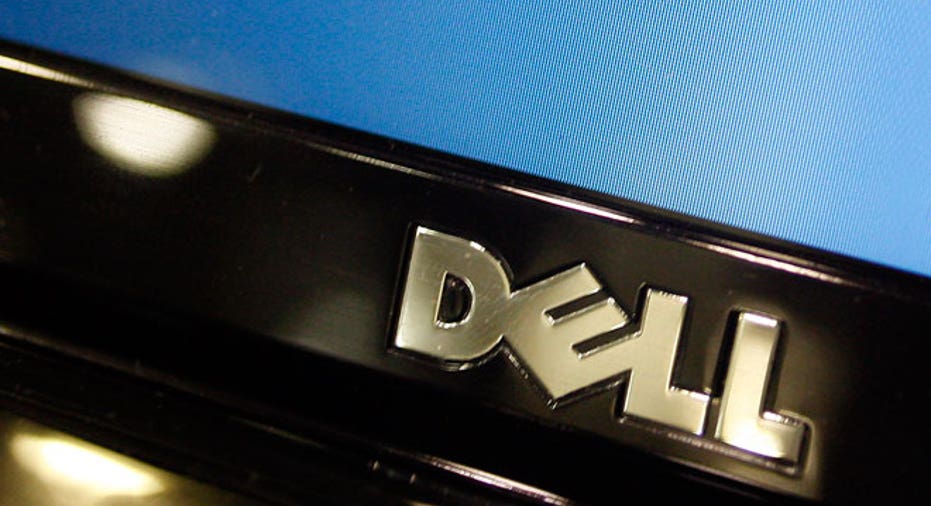 Hit by slumping PC sales, Dell (NASDAQ:DELL) disclosed a 72% dive in second-quarter profits on Thursday, giving the latest glimpse inside a technology company that feels it needs to go private to complete a painful turnaround.
The report comes as Michael Dell and Silver Lake Partners continue their push to seal a $24.8 billion leveraged buyout of his namesake company.
Dell said it earned $204 million, or 12 cents a share, last quarter, compared with a profit of $732 million, or 42 cents a share, a year earlier. Excluding one-time items, its earnings tumbled 50% to 25 cents a share, which beat forecasts from analysts by a penny.
Revenue was unchanged at $14.51 billion, topping the Street's view of $14.18 billion.
"In a challenging environment, we remain committed to our strategy and our customers, and we`re encouraged by increasing customer interest in our end-to-end solutions offerings and continued growth in our enterprise solutions, services and software businesses," Brian Gladden, Dell chief financial officer, said in a statement.
Dell declined to provide a financial outlook, citing its pending go-private transaction.
Illustrating the difficult PC environment, Dell's end user computing sales dropped 5% to $9.1 billion. Operating income in this division tumbled 71%.
Dell said its desktop and thin client revenue inched up 1%, while mobility revenue dropped 10%.
On the other hand, Dell grew service revenue 2% to $2.1 billion amid a 5% rise for infrastructure, cloud and security services sales.
Likewise, enterprise solutions group revenue jumped 8% to $3.3 billion as its server, networking and peripherals revenue increased 10%.
The Dell buyout will be in focus on Friday as a Delaware court is expected to hear opposition to the Michael Dell offer from activist investor Carl Icahn.
The billionaire has been a very vocal opponent of the proposed go-private transaction and is attempting to force Dell to hold a special vote on the deal on the same day as the company's annual meeting.
As of now, a special vote is scheduled for September 12 and the annual meeting is slated for October 17.
Earlier this month, Michael Dell and Silver Lake reached a deal with the PC maker to increase their buyout offer to $13.75 a share from $13.65 in exchange for modified voting standards and a promise to pay a special dividend to shareholders.
Shares of Round Rock, Texas-based Dell ticked up 0.1% to $13.72 in extended trading on Thursday.