Dell Shares Surge on Report PE Firms Mulling Buyout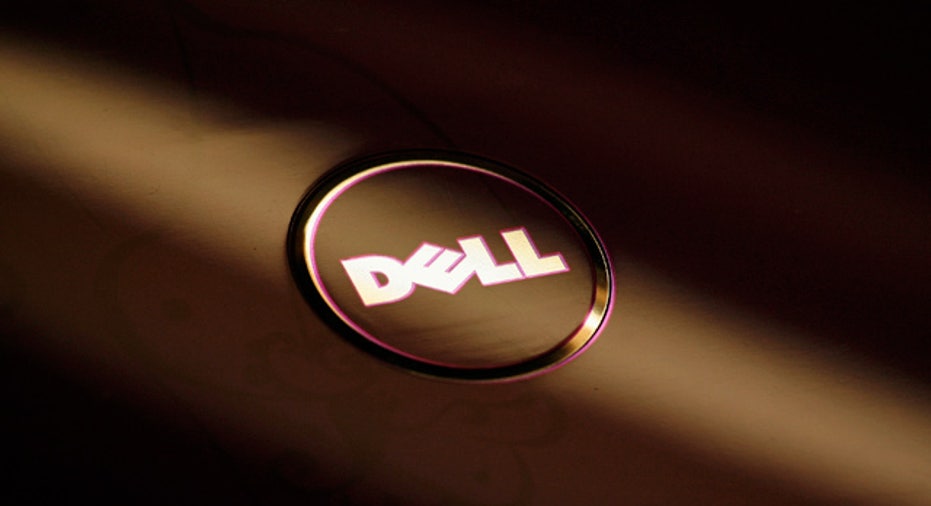 Shares of Dell (NASDAQ:DELL) soared more than 14% Monday afternoon on a report that the struggling PC maker is in talks with at least two private-equity firms over a potential buyout.
According to Bloomberg News, the takeover talks are preliminary and could fall apart if financing can't be lined up.
Several large banks have already been contacted about providing financing for a potential buyout, Bloomberg reported.
It's not clear what private-equity firms are interested in Dell nor what the price tag on such a deal would be, but the company's market cap stands at north of $21 billion.
"We do not comment on rumor or speculation," a spokesperson from Round Rock, Tex.-based Dell told FOX Business.
Dell's stock soared double-digits on the M&A report. Trading was briefly halted as the stock hit a circuit breaker.
The report comes as Dell, which has been the subject of buyout rumors in the past, continues to struggle in the slow economy and amid a shift in the tech world away from PCs in favor of tablets and smartphones.
In November Dell disclosed a deeper-than-expected 47% tumble in third-quarter profits amid slumping consumer sales. The company's revenue dropped 11% to $13.72 billion, missing estimates, and its gross margins contracted to 20.9% from 22.3%.
Last year Dell also unveiled its first ever quarterly dividend of 8 cents a share.
Dell surged as high as $12.83 Monday afternoon and was recently trading up 11.31% to $12.11, trimming its 12-month slump to about 23%.
FOX Business reporter Jennifer Booton contributed to this report.