Dell Posts Mixed 2Q Results, Shares Pull Back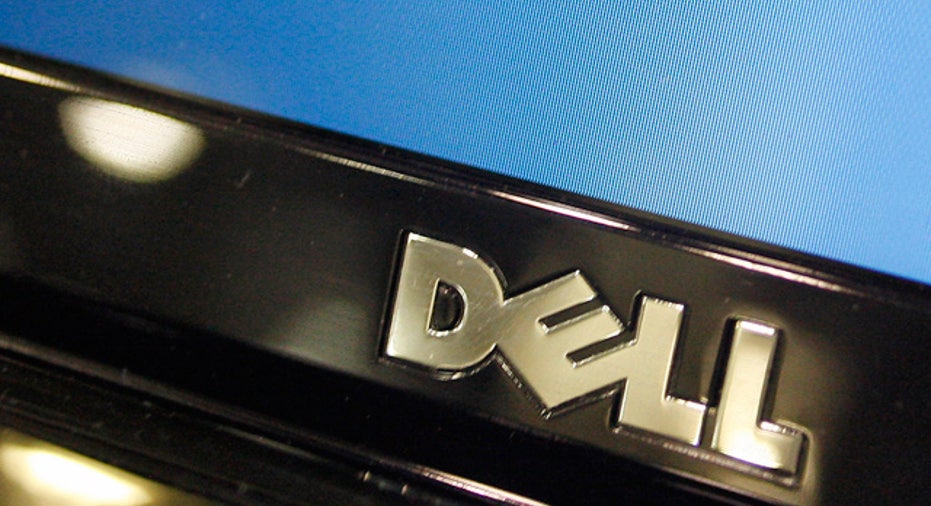 PC-maker Dell Inc. (NASDAQ:DELL) posted mixed second-quarter results, as earnings per share beat the Streets forecasts but revenue came in shy of expectations.
The Round Rock, Texas-based company weighed in with net income that rose 71% to $890 million, or 48 cents a share, compared with year-ago profit of $545 million, or 28 cents a share.
On an adjusted basis, earnings rose to 54 cents a share, up from 32 cent in the second quarter of last year.
Revenue improved 1% to $15.66 billion, compared with last years sales of $15.53 billion.
Analysts had predicted earnings of 49 cents a share on revenue of $15.76 billion, according to the latest poll by Thomson Reuters. The whisper number or unofficial expectation for earnings per share on the Street was for earnings of 46 cents, three cents below consensus, according to WhisperNumber.com.
Adjusted gross margin widened by 0.5% to 23.2% during the quarter, as a result of vendor settlements which added $70 million. Revenue from commercial business rose 1%, compared with last year, as enterprise solutions and services revenues rose 4% and servers and networking revenue rose 9%, compared to last year.
We're maintaining our focus on developing higher-value solutions and services to drive stronger profitability and smartly manage a balance of growth, increased operating income and cash flow," said Brian Gladden, chief financial officer for Dell, in a statement.
Shares of Dell rose 30 cents, or 1.9%, on Tuesday to close the session at $15.80 a share. The stock slipped 85 cents, or 5.4%, upon the release of results. The stock is up nearly 17% year to date.