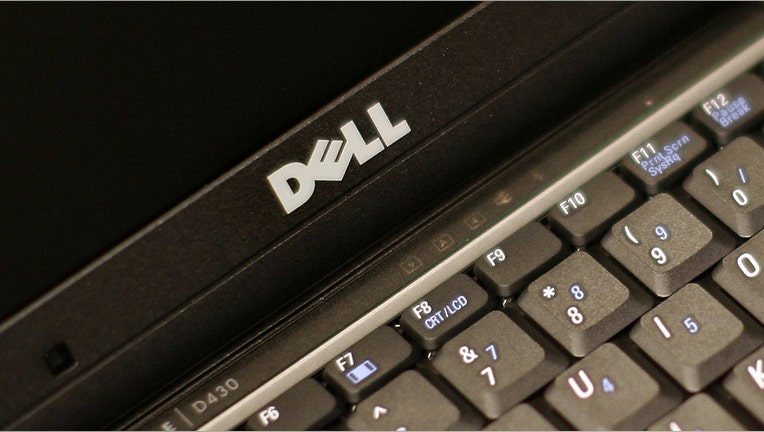 Dell and private-equity firm Silver Lake are in advanced talks to buy EMC Corp., according to people familiar with the matter, a deal that would rank as the biggest technology-industry takeover ever and remove questions about EMC that have hung over the data-storage giant for more than a year.
A deal for EMC could be reached within a week, according to one of the people, though it is also possible one won't be reached. The deal currently being discussed calls for the buyers to spin off EMC's VMware unit, the person said. EMC has been considering several options since The Wall Street Journal reported it was doing a strategic review last year, but this now seems to be the most likely outcome.
Shares of EMC were up 7.8% in after-hours trading Wednesday after the Journal reported on the possible deal. EMC has a market capitalization of $50 billion, and a deal would likely be valued at about that level, the person said. Chip maker Avago Technologies's pending $37 billion agreement to buy Broadcom is currently the largest pure-tech takeover ever struck.
There has been a wave of tech and other takeovers this year, and merger volume overall is running at a near-record pace.
EMC has been under pressure to boost its stock price since last year, when activist hedge fund Elliott Management took a roughly 2% stake in the company and urged it to spin off VMware. EMC owns 80% of VMware, which has a market value of $34 billion. An arrangement struck in January between Elliott and Hopkinton, Mass.-based EMC that had barred the fund from publicly pressuring EMC expired last month. Elliott has since stayed quiet.
Analysts have said it would make sense for Dell, which was taken private in a landmark leveraged buyout in 2013, to buy EMC's big data-storage operation.
Dell went private in a roughly $25 billion buyout by its founder, Michael Dell, and private-equity firm Silver Lake. Out of the public spotlight, it has pivoted from personal computers, which are facing headwinds from tablets and smartphones, toward more-profitable areas like storage and security.
A deal with EMC would cement Dell's transition from a consumer-facing company to one focused on technology for big companies--a far cry from the company Mr. Dell founded in his University of Texas dorm room in 1984.
Dell still carries more than $11.7 billion in debt, according to FactSet. It wasn't immediately clear how it would finance a potential purchase of EMC.
EMC reports its quarterly earnings on Oct. 21, and some analysts have speculated that the company has until then to announce a deal or risk a proxy fight. An acquisition or other big deal for EMC could also solve another question that has been looming over the company: the fate of its chief executive, Joe Tucci. Mr. Tucci indicated he may retire at the beginning of the year, though to date no succession plan has been announced.
EMC had held talks with Dell, the Journal reported in September 2014. EMC also had been in discussions about a merger with Hewlett-Packard, which ended before H-P announced plans to split itself in two in October 2014.
EMC was once synonymous with data storage. The company was a darling of the tech boom--its shares were one of the best performers in the S&P 500 in the 1990s--but it has fallen on harder times since. The shares have fallen 13% this year and are little changed from when Elliott began its campaign. In July, the company reported a 17% drop in quarterly profit and lowered its full-year outlook.
Storage has been a drag on earnings, a development attributed by EMC executive David Goulden on the company's most-recent quarterly conference call to a "secular shift to the new digital age, defined by cloud, mobile, social and big data." Revenue growth at EMC's storage division has slowed from a 16% increase between 2010 and 2011 to a 2% gain between 2013 and 2014, according to regulatory filings. It competes with companies including NetApp, Hewlett-Packard and International Business Machines. A new competitor, Pure Storage, went public Wednesday, falling 5% in its debut.
EMC also owns software-development company Pivotal and network-security provider RSA. Its segments are run as separate businesses under a so-called "federation structure" that Elliott has criticized. It isn't clear which, if any, might be included in a buyout of EMC by Dell.
A deal could amount to a win for Elliott, which has become one of the biggest activist investors focused on technology companies. Since disclosing its EMC stake in July 2014, it has launched campaigns and secured at least partial victories at companies including Informatica and Citrix Systems.
David Benoit contributed to this article.
Write to Liz Hoffman at liz.hoffman@wsj.com, Dana Mattioli at dana.mattioli@wsj.com and Joann S. Lublin at joann.lublin@wsj.com