Dell 1Q Net Tumbles 79% as PC Trouble Continues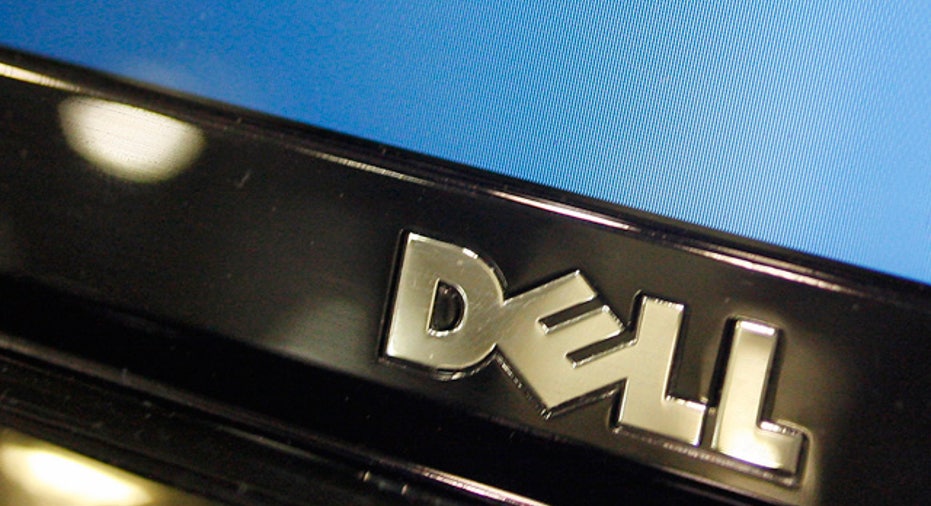 Dell (NASDAQ:DELL), the PC maker facing resistance in its plan to go private, revealed a deeper-than-expected 79% plunge in first-quarter profits on Thursday as computing profits continue to tumble.
The profit slowdown underscores the challenging business environment facing PC companies as well as the rationale for bringing the company private to complete its diversification away from the scrutiny of Wall Street.
Shares of Dell dipped just slightly lower in after-hours action as the results largely matched numbers that were leaked to the media earlier this week when the company moved up its earnings date.
Dell said it earned $130 million, or 7 cents a share, last quarter, compared with a profit of $635 million, or 36 cents a share, a year earlier.
Excluding one-time items, it earned 21 cents a share, well below the Street's view of 35 cents. A year earlier Dell reported non-GAAP EPS of 43 cents.
On the other hand, Dell's revenue dipped just 2% to $14.1 billion, widely surpassing consensus calls from analysts for just $13.5 billion.
"We made progress in building our enterprise solutions capabilities in the first quarter and are confident in our strategy to be the leading provider of end-to-end scalable solutions," Brian Gladden, Dell's chief financial officer, said in a statement.
Underscoring the company's effort to transition away from PCs, Dell said its enterprise solutions, services and software sales jumped 12% year-over-year to $5.5 billion.
Digging further into this segment, Dell said its enterprise solutions sales increased 10% to $3.1 billion, fueling a 71% surge in operating income. Server and networking revenue climbed 16%.
Dell's service revenue gained 2% to $2.1 billion as sales of infrastructure, cloud and security services rallied 11%.
However, Dell's end user computing revenue continued to shrink, dropping 9% to $8.9 billion. Operating income tumbled 65% to $224 million. The company's desktop and thin-client revenue dipped 2%, while mobility sales slumped 16%.
Dell has been in the spotlight for much of this year as the company's $24.4 billion agreement to be taken private by founder and CEO Michael Dell and private-equity firm Silver Lake Partners has faced resistance.
Carl Icahn and Southeastern Asset Management, two of the company's largest outside shareholders, have criticized the $13.65-a-share offer as too low and have also nominated their own slate of directors who would enact an alternative transaction.
Citing its pending go-private deal, Dell said it is not providing an outlook for the current quarter, although that isn't likely to help shareholders determine whether or not to vote in favor of the transaction.
Shares of Round Rock, Texas-based Dell slipped 0.22% to $13.40 in extended trading on Thursday. Buoyed by the go-private deal, the stock has rallied more than 32% so far this year.