'Deflategate' Snub? Patriots-Steelers Matchup Minus Roger Goodell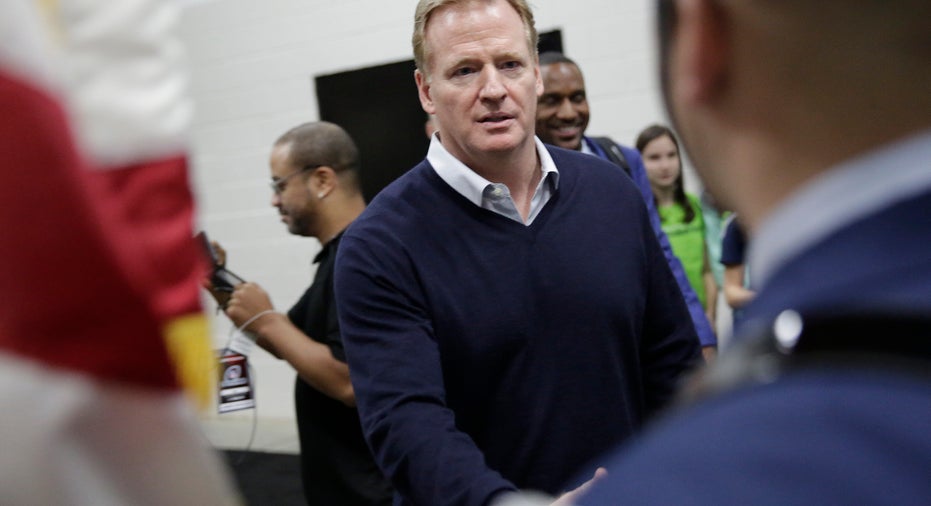 NFL Commissioner Roger Goodell won't be in attendance on Sunday when Tom Brady and the hometown New England Patriots take on the Pittsburgh Steelers at Gillette Stadium in the AFC Championship game – nearly two years to the day that the "Deflategate" scandal began.
Instead, Goodell is set to travel to the Georgia Dome to watch the Atlanta Falcons play the Green Bay Packers in the NFC Championship game, a league spokesperson confirmed to FOX Business.com. The trip marks the second time in as many weeks that the Commissioner has watched a playoff game in Atlanta.
The top-seeded Dallas Cowboys' loss to the Packers last Sunday complicated the commissioner's travel itinerary, which originally called for a trip to Texas this weekend. During last week's divisional round, Goodell attended the Falcons' home victory over the Seattle Seahawks on Saturday and the Steelers' road win against the Kansas City Chiefs on Sunday night.
Goodell has not attended a Patriots home game since before the "Deflategate" scandal began two years ago at the AFC Championship game on January 18, 2015. Notably, he was absent from Gillette Stadium before the first game of the 2015 season, when the Patriots raised a banner to commemorate their victory over the Seahawks in Super Bowl XLIX.
Brady, the Patriots' quarterback and a four-time Super Bowl champion, was suspended for the first four games of this season in connection to the 'Deflategate' saga, which alleged that Patriots employees knowingly deflated game-used footballs for a competitive edge. After a lengthy investigation, Goodell personally oversaw the case's disciplinary phase.
Brady was diplomatic when asked about the possibility of a Goodell appearance at Sunday's game.
"He's the commissioner, so obviously whatever he wants to do, he can do," Brady said Monday during an appearance on WEEI radio in Boston. "If he wants to come, that would be — yeah, he can come."