Deere Logs 17% 4Q Profit Bump, Reveals Bullish Outlook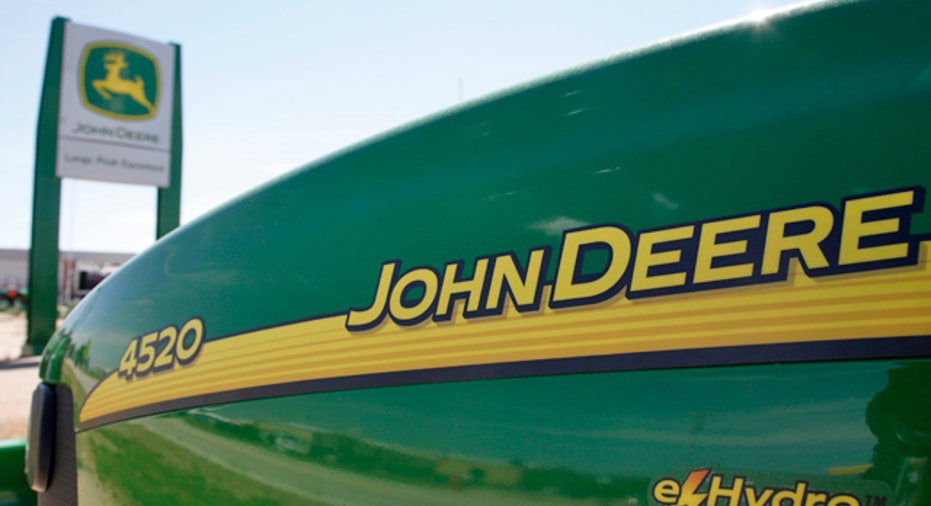 Deere (NYSE:DE) beat the Street on Wednesday with a 17% jump in fiscal fourth-quarter profits despite slipping sales and also issued upbeat profit guidance for the full year.
Shares of the world's largest maker of farm equipment rallied about 4% on the stronger-than-expected results and outlook.
Deere said it earned $806.8 million, or $2.11 a share, last quarter, compared with a profit of $687.6 million, or $1.75 a share, a year earlier. Analysts had been calling for a profit of $1.89 a share.
Revenue dipped 3% to $9.45 billion, blowing away the Street's view of $8.68 billion.
"Deere's performance is a testament to our ability to execute our business plans, which stress the rigorous management of costs and assets," Deere CEO Samuel Allen said in a statement, noting the company achieved record earnings for the last three years.
Looking ahead, Deere sees equipment sales falling about 3% in fiscal 2014 and 2% in the first quarter. Net income is expected to total $3.3 billion for the full year, which is well ahead of the Street's view of just $3.04 billion.
"We remain confident in the company's direction and its ability to serve a population growing in both size and prosperity in the years ahead," Allen said.
Shares of Moline, Ill.-based Deere climbed 3.82% to $85.97 in premarket trading on Wednesday, setting them up to wipe out much of their 4% decline so far this year.