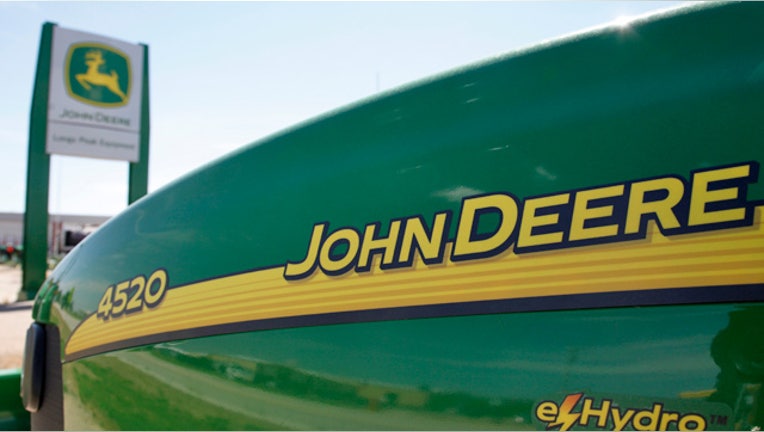 A weak global agriculture sector weighed heavily on quarterly results posted by Deere & Co on Friday, but earnings still topped expectations, and the farm equipment maker raised its full-year profit forecast despite a worsening sales outlook.
Deere said sales for its fiscal year 2015 ending Oct. 31 would be 19 percent down from a year ago, compared with its previous forecast of a 17 percent drop. Sales will be hurt in part by a stronger U.S. dollar.
Sales for agricultural equipment in the United States and Canada should fall about 25 percent this year, it said.
Lower commodity prices and falling farm incomes are putting pressure on demand for agricultural machinery, especially for larger models, Moline, Illinois-based Deere said. It gets nearly two-thirds of revenue from farm and turf machinery.
The company also forecast third-quarter profit down 17 percent from the previous year.
But full-year profit should hit $1.9 billion, up from its prediction of $1.8 billion in late February, it said.
The company reported a profit of $690.5 million, or $2.03 per share, for its second quarter ended April 30, down nearly 30 percent from $980.7 million, or $2.65 per share, a year earlier.
Analysts expected earnings per share for the quarter of $1.55.
Quarterly revenue fell almost 18 percent to $8.17 billion from $9.95 billion a year earlier. Analysts were looking for $7.53 billion.
(Reporting by Nick Carey; Editing by Jeffrey Benkoe)