Decision Points: State vs Private College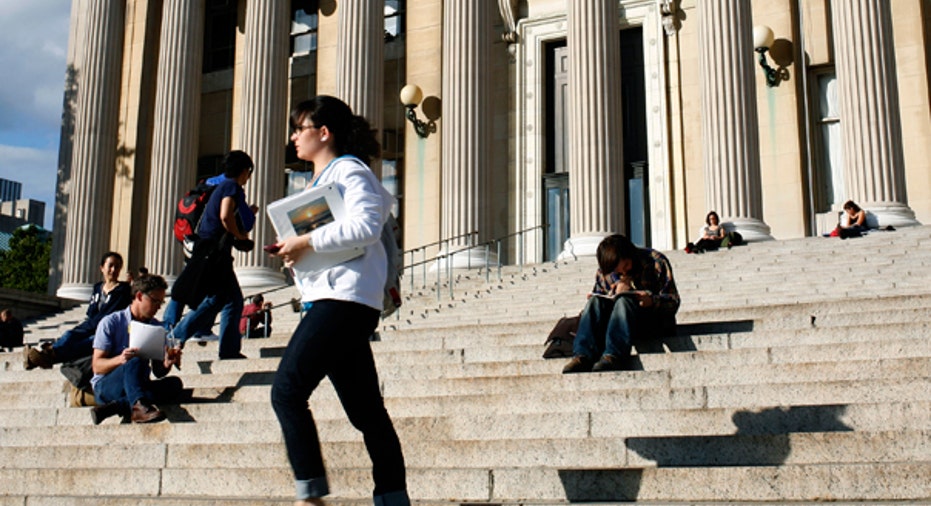 With student debt surpassing $1 trillion and college tuition on the rise, making the choice between attending a state or private university may come down to what is affordable. Here are the pros and cons of both public and private institutions.
State College Pros:
One of the most obvious benefits of attending a public college in your home state is discounted tuition, which can make getting a college degree more affordable.
Take, for example, a school like the University of North Carolina at Chapel Hill. This highly-ranked public school reports a total annual cost of $20,660 for North Carolina residents, nearly half the $41,140 price tag for out-of-state students.
"If a family does not qualify for financial aid because the income is too high or they have substantial assets, a state university can be an excellent value and for instate residents, an even better value," says Julie Gross, the vice president of College Financial Consultants.
State college cons:
But even in-state tuition and fees at public four-year institutions are on the rise. College Board found that these were 8% higher in 2011-2012 than in the prior academic year.
As shown with the UNC figures, out-of-state students attending many public universities will not get the same price benefits as in-state students. The estimated total cost for an out-of-state University of Virginia undergrad student for the 2012-2013 school year is as high as $52,536. The estimated cost for Virginia residents is $25,284. Another factor to consider is that states schools usually lack the large endowment funds that private schools use to provide need-based grants, Gross says.
Edward B. Fiske, a former New York Times education editor and creator of the "Fiske Guide to Colleges," says that public institutions haven't been immune to the current economic downturn.
"State appropriations have been cut in virtually every state. This means that classes are getting larger and courses and programs are being cut," he says. "At some places these reductions are affecting the quality of the undergraduate experience. But the impact varies widely from university to university."
Private college pros:
While private colleges generally boast greater sticker prices, also tend to have higher financial aid budgets. According to Tony Pals, the director of communications for the National Association of Independent Colleges and Universities (NAICU), institutionally provided student aid at private nonprofit colleges increased 7% for the 2011-2012 academic year. He says that institutional student aid budgets are increasing at a faster rate than published tuition.
Gross says her company sees families count out the private schools because of their hefty price tag, which can be a mistake.
"Countless families assume they do not qualify for financial aid and the fact is that in many cases their children can go to a great private college for considerably less money than a state university," she says.
Look beyond the advertised price of a school. As with buying a car, the sticker price can be negotiable.
"Depending on how much they want you, colleges are likely to vary either the total amount of financial aid they offer you or alter the makeup of the package," Fiske says.  He explains that the school could propose a deal where you more aid in the form of grants and less in the form of loans that you need to repay.
Private college cons:
But not everyone is going to be able to afford the cost of private college, and prices are still rising. The NAICU also found that the published tuition and fees at private nonprofit intuitions increased 4.6% for the 2011-2012 academic year. According to the National Center for Education Statistics, the price of undergraduate tuition, room and board at private schools increased 25% between the 1999-2000 and 2009-2010 academic years, after being adjusted for inflation.
The NCES found that the average price of private college during the 2009-2010 academic year was $32,184. The total cost can exceed the $50,000 per year mark, which may be reason enough to look into other options.