Debt Collectors' Use of Social Media Raises Concerns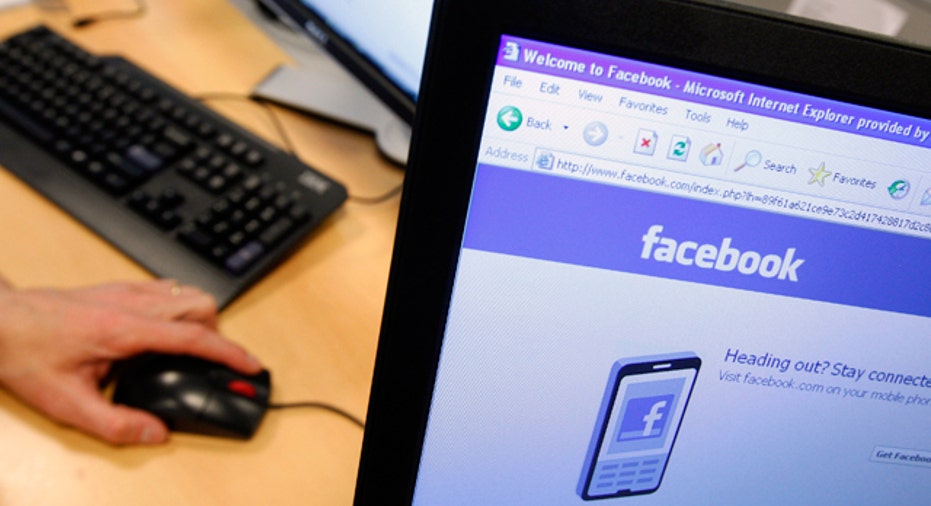 With new technologies and social media transforming the way debt collectors reach out to debtors, consumer groups, collection agencies and government officials are questioning whether new guidelines are needed to help collectors do their jobs, while protecting consumers from overzealous collection practices.
"It's a relatively new phenomenon for debt collectors to be using social media to try to locate and communicate with consumers," says Suzanne Martindale, staff attorney for Consumers Union. So new, in fact, that many in the industry are puzzled about what collectors can legally do with social media, Martindale says. "We have concerns about debt collectors using social networking in part because the law really is unclear and there's such a risk of invading people's privacy," she says.
Since social media sites have grown in popularity,reports have surfaced of debt collectors not only scouring Facebook and other sites to locate elusive debtors, but in some instances, creating fake usernames and friending people in order to get information about a debtor's whereabouts.
In response to such concerns, the Federal Trade Commission hosted a workshop in April, bringing together government, the collections industry and consumer groups to discuss the impact of new technologies on the collections process. "The specific issues under consideration at this workshop had to do with how mobile telephones, e-mail, social media,information gathering tools and software platforms affect collectors' compliance with the law," says Betsy Lordan, a spokeswoman for the FTC.
A new frontier
Lordandenies reports that the FTC had decided to establish a committee to deal specifically with collectors' use of social media, but says the agency is still reading through public comments collected during the workshop, as well as the transcripts of workshop participants.
"The FTC receives more complaints about the debt collection industry than any other specific industry," Lordan says.  There were 140,036 complaints about third-party debt collectors and in-house collectors in 2010, though not all about social media, "so the FTC certainly is concerned about the level of complaints that debt collectors generate," Lordan says.
Though no further action addressing the issue of social media has been announced att his time, Martindale says the workshop was a good first step. However,Consumers Union and other consumer groups would like to see the FTC come up with a set of guidelines that would deal specifically with social media,telling collectors what they can and cannot do, Martindale says.
"Maybe there is a way to use social media responsibly, but until we get some guidance about what that looks like, it's going to be tricky," she says.
But some collections industry executives argue that current debt collection guidelines can be applied to social media. The Fair Debt Collection Practices Act (FDCPA) governs the debt collection industry,making provisions designed to prevent collectors from harassing debtors. For example, according to the law, debt collectors cannot lie or misrepresent themselves when they collect a debt. That would make it illegal for a collector to create a false profile and mislead a user on Facebook, points out Vytas Kisielius, chief executive officer of Collections Marketing Center Inc., a Wilmington, Del.-based collections company.
The FDCPA also makes it illegal to contact a debtor via postcard, which couldinf ringe upon the debtor's privacy, or discuss a debt with anyone other than the debtor. Applying that law to social media would make it illegal to post a message on a Facebook user's wall, Kisielius says. "We don't need new regulations. We need to enforce the ones we've got," he adds.
However,there's nothing in the law that would and should prevent debt collectors from using social media sites to gather information, Kisielius says. Debtors who want to keep certain information from debt collectors shouldn't post it online,he says. "I don't understand why -- if you're willing to put information about yourself on a billboard -- that information can't be publicly available tofolks that want to know about you," he says.
Others in the debt collection industry have asked the FTC to provide more guidance about how debt collectors can make the most of new technology such as social media. In a comment to the FTC, ACA International, an association of credit card collection professionals, writes that "uncollected consumer debt threatens the ecnomy" and points to a 2008 study by PriceWaterhouseCoopers that found that collection agencies returned $40.4 billion to creditors in 2007. Yet, technology has changed the way consumers communicate, and the FDCPA does not reflect that, the association adds.
In another comment submitted to the FTC, Norfolk, Va.-based debt collection company Portfolio Recovery Associates points out that consumers also benefit from the use of new technolgoies to collect debt. "Resolutions of our accounts are least expensive to customers when we are able to engage them in conversation quickly and with the fewest impediments," writes Donald W. Redmond, vice president of government relations for the company. "Attempts to constrain communication between debt collectors and their customers increase the frequency of debt collection litigation, which is both costly and uncomfortable for consumers."
Consumer reaction mixed
Consumers have varying opinions on the matter, as shown by the public comments collected by the FTC.
Some like Kelly Dixon of Wisconsin are vehemently opposed to collectors using socialmedia. "If I choose to open an account on LinkedIn in order build a good base of networking contacts, or relax on my own time and wonder [sic] through Facebook to catch up with old friends, then I should not have to worry about my contact list being assaulted by the credit police," Dixon wrote.
Others say collectors must be able to adapt their practices to the current times. "Asour society moves to the mobile environment and many individuals no longer have land lines; it is important to find ways to communicate with these individuals," wrote John Gies of Colorado.
For now, consumers must do what they can to protect themselves by watching what information they put on social media sites and using the sites' privacy settings to keep strangers from accessing their information, says Martindale.If they believe their privacy rights have been violated, consumers can instruct the collector, in writing, to stop contacting them, and they can report it to the FTC, the Better Business Bureau, their state's attorney general or the newly-established Consumer Financial Protection Bureau.
The FTC will continue to monitor complaints closely  and decide if further action is warranted, Lordan says. "The goal is to evaluate the benefits, as well as potential problems, of debt collectors using social media and the other technologies discussed to communicate with consumers."
More from CreditCards.com: