Debit Cards on Campus: Convenient or A Curse?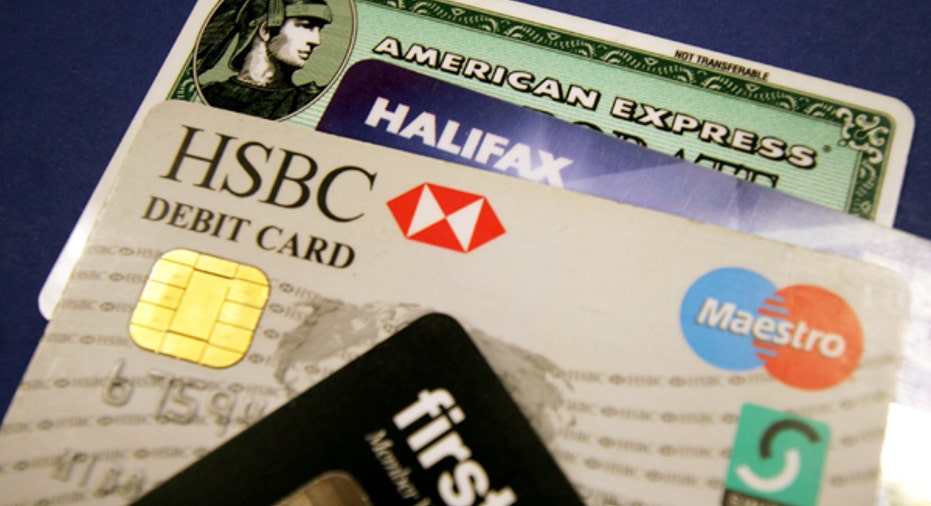 College students who have been issued a pre-loaded debit card with scholarship, financial aid or work-study funds need to be wary of fees associated with using those cards.
These card fees have prompted student protests and can range from debit transaction charges, deposit fees, "abandoned account" fees, ATM fees, overdraft fees and "convenience" fees.
And while most schools have realized substantial savings by moving away from disbursing student funds via check to debit, the transition hasn't always been a smooth one.
Plastic replaces paperGone are the days of waiting in line at the bursar's office to get a check with whatever money was left over from financial aid packages after the school took its share for tuition and fees. Direct deposit and debit cards have taken their place.
To be sure, few miss the previous method, which "was just painful," says Lowell Adkins, executive director of the National Association of Campus Card Users (NACCU). It was an expensive undertaking, tying up staff time for days. Students didn't fare much better, as weeks could pass before they received their money.
Today, many colleges and universities electronically deposit financial aid funds into students' bank accounts -- the most efficient method, says Anne Gross, vice president of regulatory affairs with the National Association of College and University Business Officers (NACUBO).
But others have opted for depositing those funds onto debit cards. The process can work something like this: The schools enter into contracts with a third-party company, which takes over much of the work associated with handling financial aid refunds. The company receives the money remaining in students' financial aid packages after tuition and fees are taken, and deposits it in a bank account to be distributed to the students.
The students head to the company's website, where they can choose to receive their money in a debit card or to have it directly deposited with their bank.
Students typically can use the cards to pay for purchases on and off campus. For instance, City University of New York (CUNY) has partnered with Citi to offer the Scholar Support Prepaid Card; students receiving financial aid or work study payments can get their money loaded electronically on the cards. The cards can be used wherever MasterCard is accepted.
For many colleges, outsourcing the financial aid distribution function to a company that focuses on this process and is large enough to invest in technology that can streamline the system leads to efficiency gains, says Michael Simkovic, an associate professor at Seton Hall University's School of Law.
In addition, students who don't have bank accounts benefit, Gross says. When universities distributed checks, students without bank accounts often wound up at check-cashing establishments. They paid exorbitant fees and received all their money at once, which was unsafe and made it difficult to stick to a budget.
Plastic pitfallsThe convenience of student debit cards, however, has come at a price.
At least a few students say that the fees charged for card transactions are unreasonable, and they aren't always provided with other options for accessing their funds.
For example, students at the University of North Dakota voiced their opposition in 2009 to the university's transition to a fee-laden debit card distributed by Higher One, a large issuer of these cards based in New Haven, Conn. The students were angry that they had been given no alternative to get to their money other than with a debit card, as well as some of the fees associated with the cards.
Higher One possesses a large market share for student debit cards on college campuses. Its most recent SEC filing says that the company works with more than 5.3 million students at colleges and universities across the country.
In 2004, hundreds of students at Portland State University (PSU) in Oregon rallied to demand that the university break its contract with Higher One, due to concerns over fees and student privacy, according to the PSU Vanguard student newspaper. It appears their efforts had some impact: A new contract, signed in 2009 between the PSU and Higher One, eliminated one fee -- for PIN-based transactions.
Although the Higher One cards are debit cards, students who completed their purchases as debit transactions (which requires entering your personal identification number or PIN) were charged 50 cents each time. To avoid this, Higher One suggests on its website that account holders "choose credit and sign the receipt to avoid the PIN fee."
One explanation to account for asking students to choose credit over debit, says Seton Hall University's Simkovic, is that card issuers earn more on  interchange fees (or "swipe" fees) from credit transactions than they do from debit transactions. According to a 2009 report from the U.S. Government Accountability Office, "debit card interchange fees generally are lower than those for credit cards." The 50 cent fee, then, would generate revenue that would have been "lost" if the transaction had not been a credit transaction.
Another reason for asking students to use their cards as credit is that Higher One offers financial incentives to schools when the more-expensive swipe fee is used. OregonLive.com reports that incentive ranges about 10 cents per $100 in Higher One contracts.
Higher One, according to its website, also charges an inactivity fee of $19 per month when a card hasn't been used for nine months. In comparison, new regulations limit the inactivity fee on gift cards to $2.50 per month, after 12 months of inactivity.  
NACUBO's Anne Gross points out that many students will stop using their cards once they have just a couple of bucks left. However, the concept of paying fees with borrowed money -- financial aid money in particular-- rankles more than students.
If the fees charged by the debit card providers are excessive or hard to avoid, students see little of the savings the schools gain by outsourcing their financial aid refund process, says Edmund Mierzwinski, consumer program director with U.S. PIRG, the federation for state Public Interest Research Groups.
Some student groups and schools have successfully fought the fees. At Southern Oregon University, for instance, the contract negotiated in 2009 with Higher One eliminates the fee charged on debit transactions, so long as the university successfully executes a marketing campaign to get students to "swipe and sign" when making purchases.
The higher roadNot all college debit cards impose fees, and some of those that do, keep them fairly low, the NACCU's Adkins says. He cites those issued by Penn State and Milwaukee Area Technical College (MATC) as examples. The Penn State Lion Cash card doesn't charge for online deposits and even offers 10% off at most eating establishments on campus. The MATC Stormer Pass card has no minimum balance or maintenance fee, offers free Internet banking and more.
Instead, these financial institutions view their relationships with college students as a marketing initiative. While few students are profitable customers -- they tend to keep low balances and have numerous small-value transactions -- eventually, they'll graduate and need other financial products, such as home loans and investments. Because many people remain loyal to the financial institutions, these firms are building future customers, says Adkins.
No matter how a particular debit card works, students -- like everyone else -- should read the fine print on all their financial products so that they understand the benefits and fees and how both work. "Reading these documents is as much fun as watching steel rust, but it's your money," says David Mendels, CFP and director of planning with Creative Financial Planning in New York.
More from CreditCards.com: