Dear Diary...or, I Mean Vinyl Record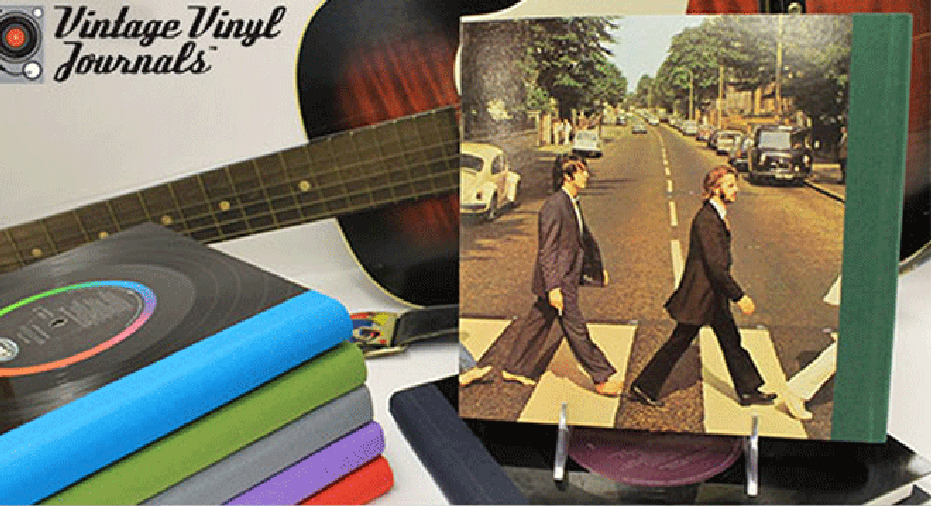 We're highlighting small businesses from around the country as nominated by you, our readers. If your favorite small business is using Twitter to communicate with customers, let us know about it @fbsmallbiz with the hashtag #mysbc, and it may be featured as an upcoming Small Business Spotlight.
Small Business Spotlight: Vintage Vinyl Journals
Who: Katie Pietrak, @vinyljournals
What: Journals made from vinyl records
When: May 2011
Where: Telford, Pa.
How: Katie Pietrak began collecting vinyl records at the age of 15. As her collection grew over nearly 20 years, Pietrak was working on organizing her records and looking for a way to use some of the pieces that were no longer playable. She was in need of a journal, so Pietrak made one out of a vinyl album.  And so a business idea was born.
Vintage Vinyl Journals is already in 30 retail stores and sells journals featuring a wide variety of albums through an online store.
"I always knew that I would have my own business," Pietrak said. "I just didn't know what it would be."
Pietrak, a former corporate finance professional who earned her MBA from St. Joseph's University in Philadelphia, primarily uses old records that would have otherwise wound up in the trash. She shops at local music stores, flea markets and elsewhere to find vinyl records that she can turn into a journal. Pietrak added that she does not spend much money on marketing, relying on social media and local networking to spread the word.
Quote from the owner: "I get a lot of great customer feedback, and a lot of customers say there's nothing like it out there," Pietrak said. "I make something that's useful and portable. Businesses place orders, too, and they give the journals as gifts.