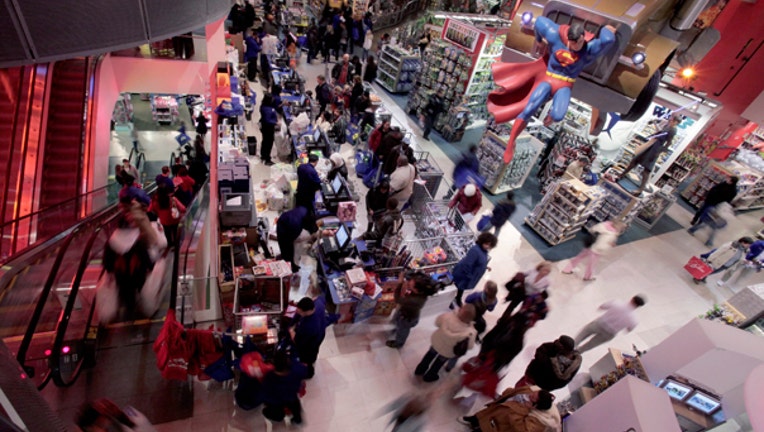 Welcome to OnSale at FOXBusiness, where we look at cool deals and insane bargains.
Get some new winter footwear for 60% less and check out the great savings at the Yankee Candle semi-annual sale. VSP and designer DVF want to help the underprivileged get access to eye care. And kids can get great prizes through Google's 4th drawing contest.
Ugg Sale
The holidays may be behind us but the cold weather is here to stay for a while. But now it's easy to keep your feet warm this winter for less. Furry boot maker Ugg is offering a sale on their website, with discounts up to 60%. Best-selling gloves, earmuffs, shoulder bags and slippers are also on sale. Ugg will throw in an extra 5% discount for the purchase of two items, and 10% off three items or more.
Home Goods
A big sale is going on right now at Yankee Candle Company. The semi-annual sale is taking place online and at all Yankee retailers, including Bed Bath & Beyond (NASDAQ:BBBY) and select Hallmark stores. Clearance items are up to 75% off and shipping is just $5 on orders over $100. The company just released its new products for spring, too. Click here to see the collection.
Pin for Sight
VSP, the nation's largest non-profit vision benefits company, is teaming up with renowned designer Diane von Furstenberg to give eye exams and eyeglasses to the New York City Mission Society. VSP's #PinToGiveAndGet campaign on Pinterest encourages repins of images on their board.
Every repin prompts VSP and DVF to donate one of 1,000 gift certificates for eye exams and glasses to the New York City Mission Society.  Your repin also helps you to enter to win a pair of DVF sunglasses or a $500 gift card. Learn more here.
Cash for Kids
Google (NASDAQ:GOOG) is now accepting applications for its Doodle 4 Google contest. The winner will score a $50,000 technology grant for their school plus a college scholarship valued at $30,000 and a t-shirt featuring their Doodle. They'll also get a Wacom tablet and Goggle's Chromebook. Four National Finalists will win a $5,000 education grant for their school plus a trip to New York City for the awards ceremony in May. 50 State Winners and 250 State Finalists will be selected. This year's theme is "My Best Day Ever". Google is taking applications until March 22 and the winning Doodle will appear on Google's home page on May 23. Want to give your kiddo a chance to compete? Just download an application at google.com.
Know of a killer deal or insane bargain? Email the goods to OnSale@FOXBusiness.com or follow us on Twitter and share the wealth!