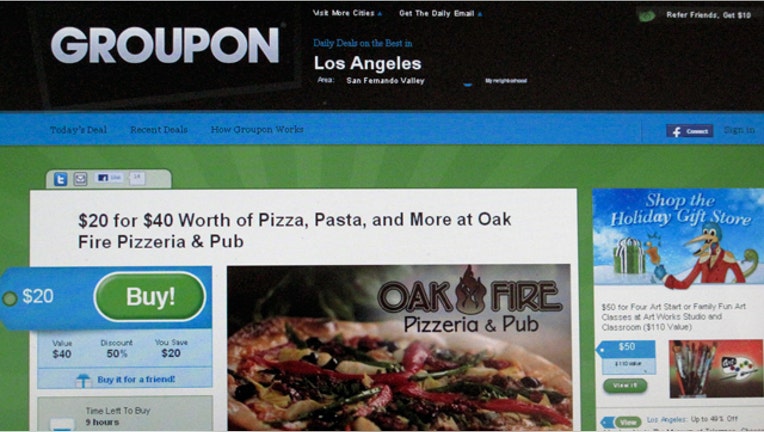 Welcome to OnSale at FOXBusiness, where we look at cool deals and insane bargains.
Gift card givers just got a new tool to help make personal gifts, and Best Buy is offering great deals for early holiday shoppers. A website dedicated to foodies and chefs in every kitchen just launched a must-have app. And Groupon now lets users make their deal alerts a bit more personal.
New Feature for Giftly Giving
OnSale already told you about Giftly, the company that lets you customize the perfect gift card for friends and family, but the site just added a new feature: a "Gift Ideas" section. Separated according to clever categories, such as "The Happy Homemaker," "The Cocktail Hound," and "The Shopaholic," Giftly fans will be able to direct anyone on their gift list to great nearby locations where they can find unique must-have items.
Giftly gift cards can be sent electronically, via Facebook, or by regular mail, along with a Giftly Visa Prepaid Card. Giftlys may be redeemed easily with a  smartphone app, which adds the amount of the gift to the recipient's credit card. Learn more at BeGiftly.com.
Food via Phone
Foodily, the social network for chefs who love to create gourmet masterpieces and share their favorite recipes with their friends, just added a new mobile app to its lineup. The site, which is free to access, lets users search for the creations made in their friends' kitchens, search for new recipes among the two million available on the site, and conduct and share their culinary pursuits via Facebook.
The app lets users peruse recipes while grocery shopping, go home and create something delicious, snap a photo via smartphone, and send it along to their Foodily friends.
The app is free, available for iPhone, and can be downloaded here.
Deals at Best Buy
Electronics retail giant Best Buy (NYSE:BBY) wants to help you find the best price on gadgets large and small this holiday. The company is offering its Extended Price Match Guarantee and Extended Holiday Returns program through Jan. 24. There's also free shipping on all online Best Buy orders through Dec. 27. Best Buy is also offering Amazon's Kindle Fire, which boasts a seven-inch color touch display, an eight-hour battery life, and access to more than 18 million sources of entertainment, from magazines and books to songs and TV shows, for $199.99. Order early, here.
Those in the market for a new phone from Samsung, Best Buy will throw in a free Blu-ray player for activating a two-year contract for the Epic Touch 4G with Sprint service. Learn more by clicking here.
Groupon, Customized
Groupon now lets those in pursuit of great daily deals customize their profiles in order to only receive the discount alerts they really want.
Groupon fans may now opt in to deals for men, women, or both via their online Groupon profile, They may also specify their favorite kinds of deals, and submit nearby addresses for localized deals. The service still offers its on-demand, by location "Groupon Now."
Start customizing your coupon offerings at Groupon.com.
Know of a killer deal or insane bargain? E-mail the goods to OnSale@FOXBusiness.comand share the wealth