Data Breach Cuts Into Target's 4Q Profit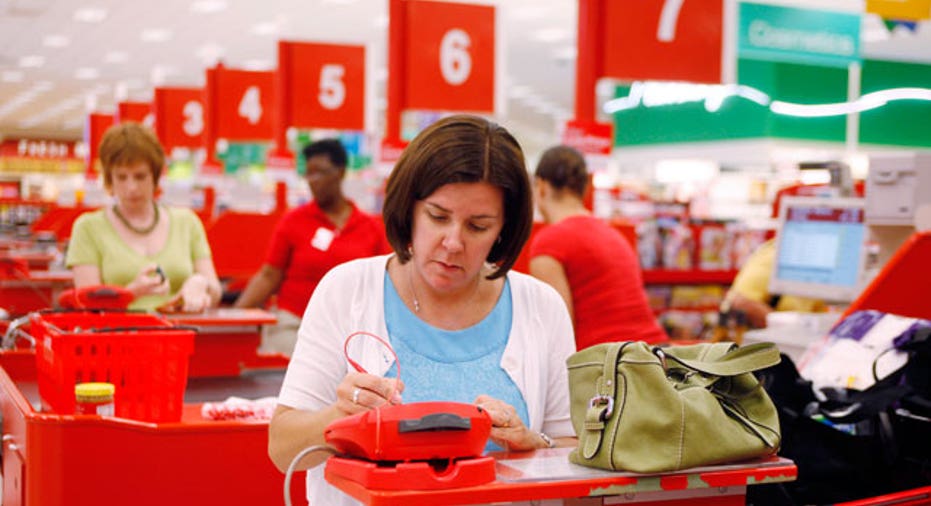 Target's (NYSE:TGT) earnings tumbled 46% in the fourth quarter, as the fallout from a massive data breach during the holiday shopping season cut into the retailer's net income and sales.
The attack, one of the largest thefts of credit card data on record, drove many shoppers away from Target stores during a critical period for retailers. In the final quarter of fiscal 2014, the number of transactions at the company's U.S. stores slipped 5.5%, and domestic same-store sales were down 2.5%. Total gross margin narrowed to 27.6% from 27.8%.
Target said Wednesday its earnings were slashed to $520 million, or 81 cents a share, from $961 million, or $1.47 a share, in the year-ago period. Adjusted per-share earnings checked in at $1.30 versus $1.65. Sales declined 3.8% to $21.52 billion.
Wall Street analysts projected earnings of 79 cents a share and revenue of $22.37 billion.
The Minneapolis-based company was hit with $61 million in expenses from the breach, although those costs were partially offset by an insurance payment of $44 million. Target said it has been unable to come up with an estimate for future costs related to the attack, which affected 40 million payment cards and 70 million Target accounts containing personal information.
Chairman and CEO Gregg Steinhafel said holiday sales during the first half of the year-end period were better than expected, before results "softened meaningfully" following its December announcement of the breach.
"As we plan for the new fiscal year, we will continue to work tirelessly to win back the confidence of our guests and deliver irresistible merchandise and offers, and we are encouraged that sales trends have improved in recent weeks," Steinhafel added.
Target, the nation's third largest retailer, has also faced headwinds from its entry into Canada. Losses in the segment reduced fourth-quarter earnings by 40 cents a share.
Looking ahead, Target sees adjusted EPS of 60 cents to 75 cents in the first quarter, excluding any additional expenses related to the data breach. For the full year, the company anticipates adjusted EPS of $3.85 to $4.15. Target didn't provide sales guidance.
Shares climbed 1.75% to $57.50 in pre-market trading. Through Tuesday's close, Target was down 11.1% since Dec. 19, when the company confirmed its systems were compromised.