Darden Touts Sales Growth Ahead of Proxy Vote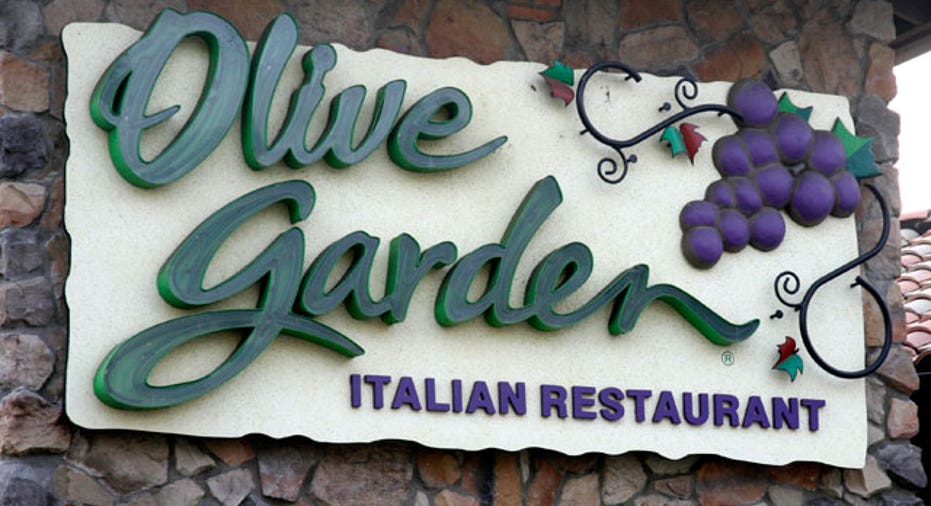 Darden Restaurants Inc. said sales increased for most of its chains in September and it expects earnings for the current quarter to come in at the higher end of its guidance.
The restaurant-chain operator touted the results as evidence that its own efforts to improve results, especially at the struggling Olive Garden chain, are working. The results come just days before a critical vote on the future of the company's board, as an activist investor has sought to replace all of its members.
"These increases further demonstrate that Darden's operational improvements are taking hold," said Gene Lee, president and chief operating officer of Darden.
Darden said sales, excluding newly opened or closed locations, at Olive Garden ticked up 0.6% in the five weeks ended Sept. 28, versus a 2.6% decline a year earlier. LongHorn Steakhouse sales rose 3.2%, while Capital Grille's sales led its specialty restaurant group, jumping 6.4% last month.
Darden has recently been defending the progress it has made toward increasing the company's value, as it faces continued pressure from activist investor Starboard Value LP. This month at the company's annual shareholder meeting, Darden's shareholders will decide whether to support Starboard's bid to take over the company's entire board.
Darden has grappled with Starboard's demands aimed at boosting the company's value, as some of its chains have faced declining sales in recent months. Last month, Starboard unleashed nearly 300 pages of slides, showing the plan it would undertake to lift Darden's value if the activist investors won control of the entire board.
Darden on Thursday said most of its other specialty restaurant brands reported higher sales last month, with Yard House sales up 3.8% and Eddie V's sales up 4%. Bahama Breeze posted the only decline for the month, at 0.3%.
Meanwhile, Darden said earnings will likely come in at the upper end of 26 cents and 29 cents a share for its quarter ending in November.