Darden Suffers 37% Profit Slump, Reveals Cost-Cutting Moves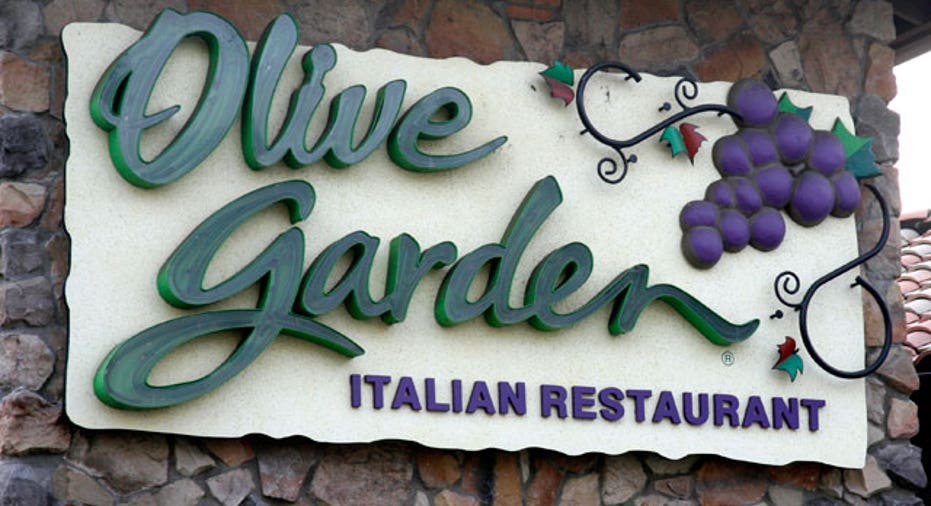 Olive Garden parent Darden (NYSE:DRI) disclosed on Friday a deeper-than-feared 37% profit drop, a new cost-cutting plan and the retirement of chief operating officer Drew Madsen.
The big earnings miss and cautious tone from the owner of Red Lobster and LongHorn Steakhouse sent its shares dropping about 4%.
Darden said it earned $70.2 million, or 53 cents a share, last quarter, compared with a profit of $110.8 million, or 85 cents a share, a year earlier. Analysts had called for more robust EPS of 70 cents.
Revenue increased 6.1% to $2.16 billion, narrowly trailing the Street's view of $2.2 billion.
Darden was hurt by a 9.6% jump in total costs and expenses to $2.07 billion, highlighted by a 9.9% rise in labor costs.
"The results this summer are further evidence that we can expect sharper sales volatility as the slow and uneven recovery in the economy persists," Darden CEO Clarence Otis said in a statement. "We have to be prepared for consumers to continue to be cautious in their spending."
With those concerns in mind, Darden announced plans to cut its annualized operating support spending by about $50 million through a combination of workforce reductions and spending cuts. The company plans to cut spending by about $25 million in fiscal 2014, which will be offset by about $10 million in upfront expenses tied to the cost-cutting moves.
"With the additional flexibility we have as a result of these actions and talented and dedicated teams in our restaurants and our support center, we are confident we can deliver stronger operating and financial results and remain the industry leader for years to come," Otis said.
Despite the more guarded tone from management, Darden backed its earlier forecast for full-year EPS to decline 3% to 5%.
Otis said Darden is encouraged by August same-restaurant traffic at Olive Garden and LongHorn that was ahead of the industry's.
On the personnel front, Darden announced the retirement of Madsen, the company's president and COO, at the end of the fiscal second quarter. The restaurant operator tapped Gene Lee, currently president of Darden's specialty restaurant group, as his replacement.
"He has been a valuable partner in leading the company to unprecedented growth and success," Otis said. "While we respect and understand Drew's decision to retire, he will be sincerely missed as a colleague and friend."
Shares of Orlando-based Darden dropped 4.26% to $47.20 Friday morning. That selloff threatens to cut into Darden's 9% gain so far in 2013.