Dale Earnhardt Jr., NASCAR's Second-Highest Earner, to Retire After 2017 Season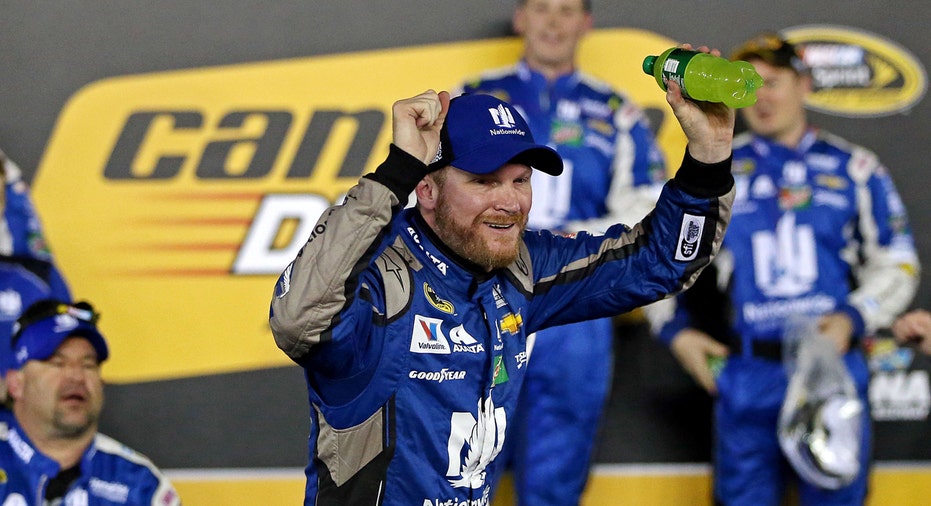 Updated
Dale Earnhardt Jr. will retire from NASCAR Cup Series racing after the 2017 season, he announced on Tuesday.
Earnhardt, 42, made his debut in NASCAR's top series in 1999. He is a two-time winner of the Daytona 500, and he has qualified for the NASCAR playoffs eight times. Earnhardt's 600th career start came March 26, soon after he began his 18th full-time season.
The North Carolina-born driver missed most of the 2016 season after suffering a concussion from a crash in June.
Even though he was sidelined for 18 races, Earnhardt was the second-highest earner in NASCAR last year, according to the latest data from Forbes. Earnhardt's earnings totaled $21.1 million, while 2016 champion Jimmie Johnson earned $21.8 million from salary, endorsements, bonuses, prize money and licensing. Forbes ranked Earnhardt as the highest-paid driver from 2008 through 2015.
Earnhardt, who drives the No. 88 Chevrolet, has sponsorship deals with Chevy, Nationwide and VF Corp.'s (NYSE:VFC) Wrangler, among other brands. He led all other drivers in merchandise sales through the first half of 2016, according to rankings provided by NASCAR. Earnhardt also owns a racing team, JR Motorsports, which competes in the second-tier XFINITY Series.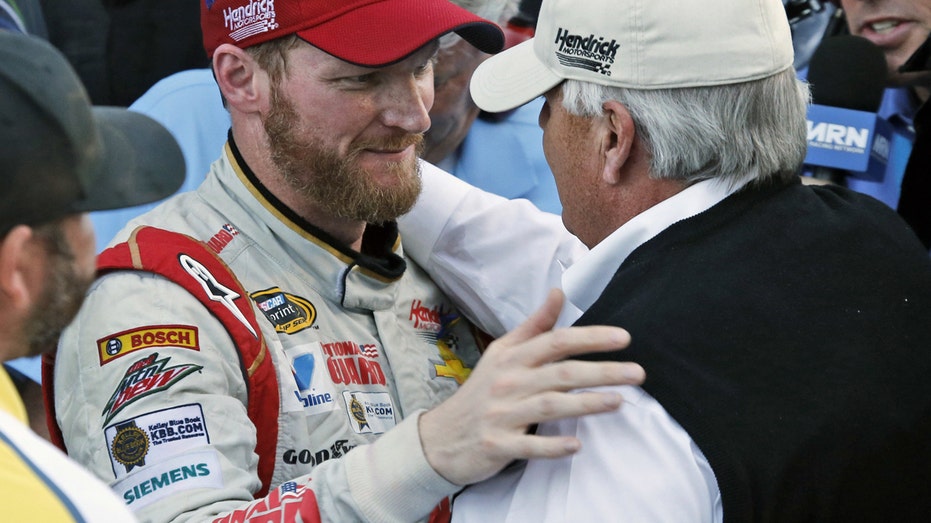 His last Cup Series race will be Nov. 19 at Homestead-Miami Speedway, NASCAR's season finale. During a press conference Tuesday afternoon, Earnhardt said he plans to race in two XFINITY Series races next year.
Earnhardt's departure will leave some large shoes for NASCAR to fill. The fan favorite has been voted as the sport's most popular driver for 14 years in a row, a record run.
NASCAR has said its goodbyes to several veteran drivers over the last two years. Jeff Gordon, who filled in for Earnhardt during his absence last season, retired from full-time racing in 2015. Tony Stewart left the track a year later, and Carl Edwards surprised fans when he announced his retirement shortly before the start of the 2017 season.