Cyber Monday Has Black Friday Running Scared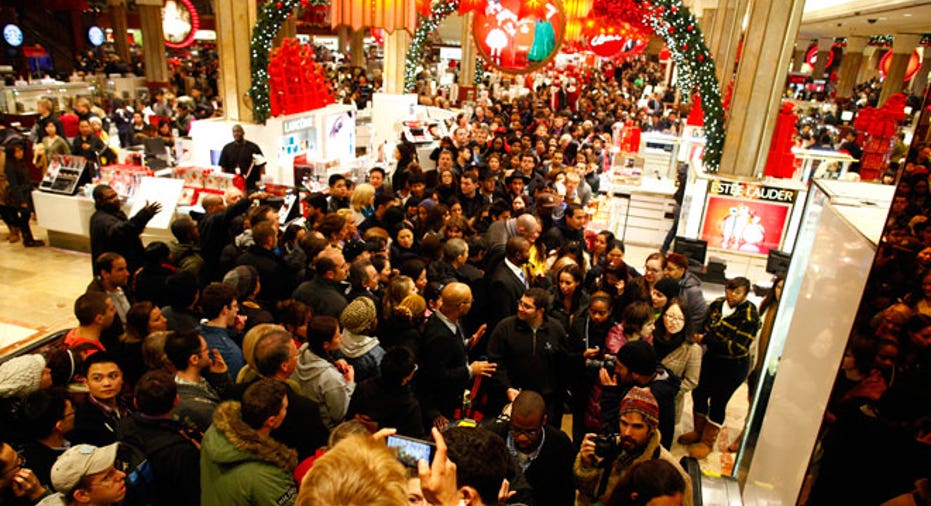 Cyber Monday, the online shopping bacchanalia that closes out Thanksgiving weekend, continues to chip away at Black Friday's holiday shopping hegemony, a new survey shows.  Almost half of all Thanksgiving weekend shoppers plan to shop online that Monday, and of that segment, more than half say they would shop more that day than on Black Friday, the day after Thanksgiving. Not too shabby for a commercial concept that has been around for only seven years.
In spite of some attempts to boycott the event this year as a protest of workplace conditions, the popularity of Cyber Monday as a holiday shopping tradition continues to grow, according to a survey of nearly 5,000 U.S. online shopping consumers conducted by PriceGrabber.com, a shopping comparison site.
When asked to select which days they plan to shop over the Thanksgiving weekend (choosing as many of the four days as they liked), 41 percent of respondents said Cyber Monday, a steady increase from 37 percent last year and 33 percent in 2010. And 58 percent of those shoppers plan to shop more on Cyber Monday than on Black Friday, the survey found.
The big draw for consumers is the prospect of great deals and free shipping. When the consumers who plan to shop on Cyber Monday were asked to select all of the reasons they plan to do so, an overwhelming 84 percent indicated that they wanted to take advantage of one-day deals, discounts and free-shipping offers.
That was followed by 31 percent who indicated a willingness to buy on Cyber Monday after looking for sales over the weekend, and by 29 percent who said they wanted to get their holiday shopping done early.
Even though Cyber Monday falls during the workweek, it is unlikely to cause a major drop in workplace productivity, the survey found. The vast majority of Cyber Monday shoppers (83 percent) said they would be shopping from home; only 11 percent said they planned to mix pleasure with business and shop from work. Six percent will shop on the go from their mobile devices.
"Industry forecasts predict growth in online holiday sales this season, and our survey data is in line with this trend, revealing strong consumer interest in online shopping on Cyber Monday to take advantage of retailer incentives," said Rojeh Avanesian, vice president of marketing and analytics for PriceGrabber. "While most consumers plan to shop from a home computer on Cyber Monday, we anticipate that mobile shopping will continue to gain momentum, allowing even busy commuters to make the most of what retailers are sure to offer on Cyber Monday."
Reach BusinessNewsDaily senior writer Ned Smith at nsmith@techmedianetwork.com. Follow him on Twitter @nedbsmith.We're also on Facebook & Google+.