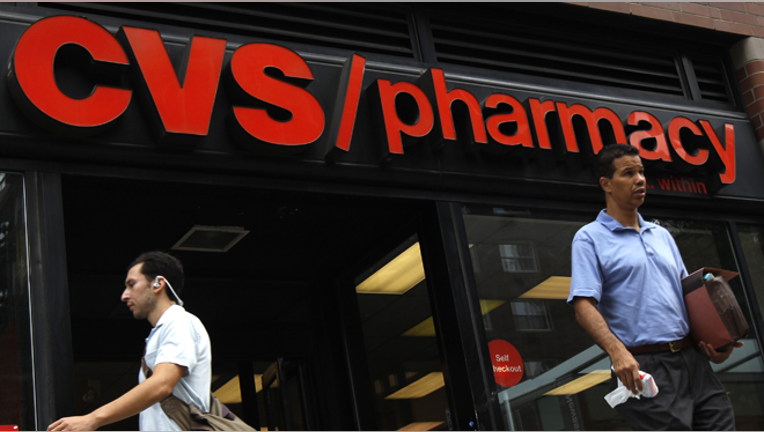 CVS Caremark (NYSE:CVS) reported an 18% increase in its first-quarter earnings, as strength in the company's pharmacy services business lifted revenue.
CVS said Friday its profit rose to $1.13 billion, or 95 cents a share, from $954 million, or 77 cents a share, in the year-ago period. Excluding one-time items, adjusted earnings checked in at $1.02 a share versus 83 cents. Revenue climbed 6.3% to $32.69 billion.
Analysts were looking for an adjusted profit of $1.04 a share on revenue of $32.31 billion.
CVS's pharmacy services segment recorded a 10% gain in sales to $20.2 billion. The company cited the addition of new clients and products, in addition to its $2.1 billion acquisition of Coram. CVS completed its deal for the provider of infusion therapies in January.
The retail pharmacy business generated revenue of $16.5 billion, up 2.7% year-over-year. Same-store sales were up 1.4%. Same-store sales for CVS pharmacies improved 3.8%, while comparable sales in the front of CVS stores fell 3.8%.
CVS, which operates the nation's No. 2 pharmacy chain, said the pharmacy services and retail units benefited from the impact of increased generic drugs dispensed and slower growth in expenses. Meanwhile, retail sales were negatively impacted by a weaker flu season and severe winter weather. Front-store sales were also affected by softer traffic and Easter shifting from March to April this year.
Earlier this year, CVS said it plans to stop selling cigarettes and other tobacco products in its 7,600 drugstores by October, citing its mission as a healthcare company. The move is expected to slash annual revenues by $2 billion.
The Woonsocket, R.I.-based company provided guidance for adjusted earnings of $1.08 to $1.11 a share in the current quarter. Analysts are projecting $1.09.
Shares of CVS rose 12 cents to $73.21 in recent trading.