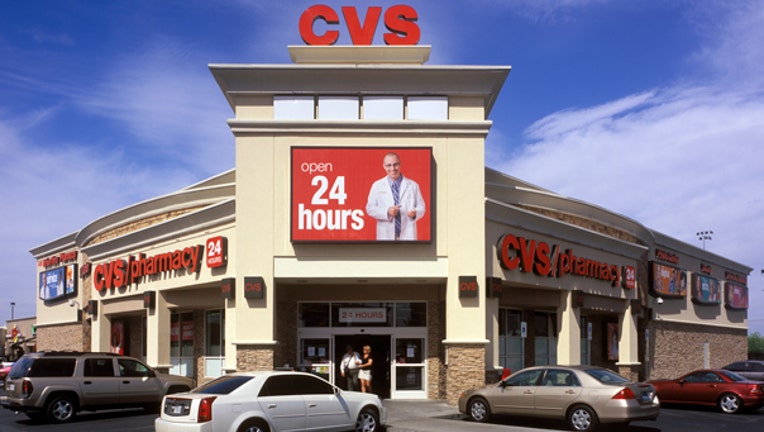 CVS Caremark (NYSE:CVS) posted a first-quarter beat on the top and bottom lines during the first quarter on Wednesday as a strong flu season, stronger demand for generic drugs and smaller input costs all helped boost its operating results and improve margins.
The results prompted the pharmacy chain and benefits manager to raise the lower-end of its fiscal 2013 outlook and unveil an outlook for the current quarter that is above expectations.
The Woonsocket, R.I.–based retail chain reported net income of $956 million, or 78 cents a share, up 23% compared with a year-earlier profit of $776 million, or 60 cents.
Excluding one-time items, CVS said it earned 83 cents, topping average analyst estimates of 79 cents in a Thomson Reuters poll.
Revenue for the three months ended March 31 edged narrowly lower to $30.76 billion from $30.8 billion a year ago, beating the Street's view of $30.36 billion.
Sales were led higher by a 4.3% increase in pharmacy network claims, as a strong flu season and slowly improving consumer sentiment had patients returning to the doctor's office again seeking medication after years of slumped volume during the recession.
Retail sales increased 0.2% year-over-year, however, same-store sales, a key growth metric measuring sales at stores open longer than a year, fell 1.2%, with front-store same-store sales up 1.4% and those in the pharmacy shrinking 2.3%.
CVS said adjusted results benefited as new, cheaper generic drugs inundated the market, and a strong flu market helped offset other outlying financial pressures.
"As expected, the influx of new generic drugs was a key driver across the enterprise, resulting in solid gross margin expansion as well as significant growth in operating profit and earnings," CVS Chief Executive Larry Merlo said in a statement, "Operating profit grew well beyond our expectations across the enterprise, and we delivered EPS that was three cents above the high end of our guidance."
Looking ahead, CVS raised the lower-end of its earlier guidance for the full-year 2013, now anticipating non-GAAP EPS of $3.89 to $4.00, including an expected impact on its Medicare Part D business from sequestration. The earnings outlook brackets the consensus view of $3.97.
The benefits manager sees current-quarter EPS of 94 cents to 97 cents, mostly above the Street's view of 94 cents.
Shares of the retail company, which competes with Rite Aid (NYSE:RAD) and Walgreen (NYSE:WAG), edged up 1% to $58.75 in early Wednesday morning trade.