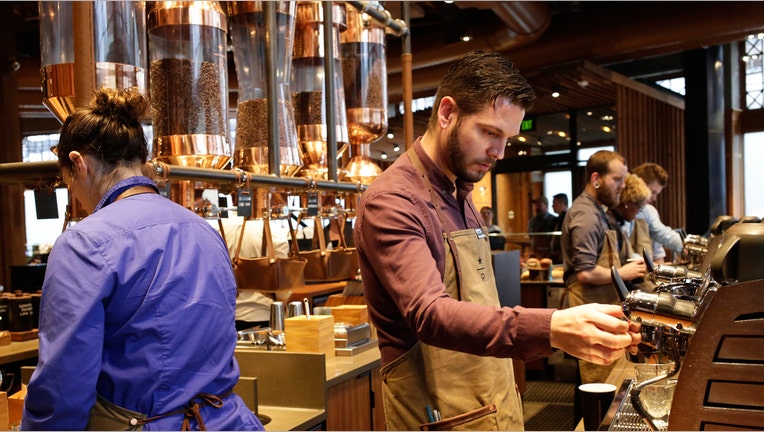 Looking for a good New Year's resolution?  How about spending less on coffee and lunch?  American consumers spend an average of $2,746 on lunch a year according to a recent survey by Visa. The average American, Wells Fargo estimates, also shells out $1,092 on coffee a year. Add that together and that lunch and coffee habit is costing nearly $4000 a year. Multiply that by several years and it adds up.
Financial advisors say eating out is the biggest expense people can cut back on.  They say consumers need to realize the money spent on lunch and buying lattes regularly are missed opportunities to save for retirement.  "Spending is an enormous factor in terms of what your nest egg will look like.  People are hard wired to spend.  When they make more money, they tend to spend more.  They don't realize those costs end up creeping up on them," says Ara Oghoorian, financial advisor at ACap Asset Management.
Whopping Nest Egg
He says if you can save more and spend less on lunch and coffee, it could pay off big.  Let's say you save $2400 a year or $200 a month beginning at age 25 and continue until retirement at 65.  At an average 8% return, you could be looking at a nest egg well over $700,000!
Spend Less....Save More