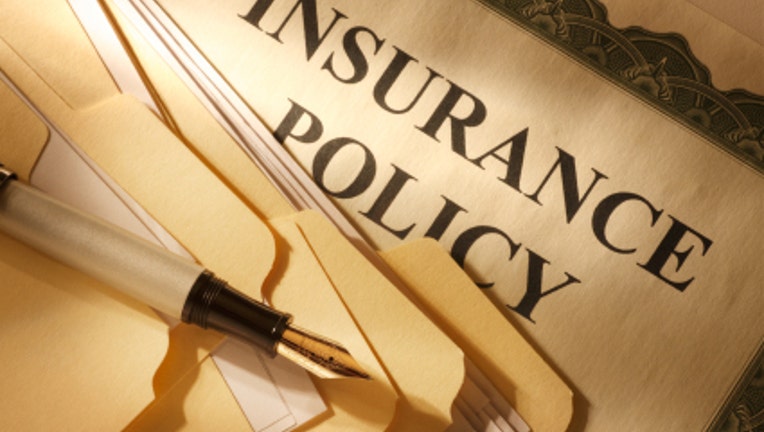 Mat Elmore's car insurance company just got him out of a $75 parking ticket.
Naturally, that makes Elmore a big fan of MetroMile, the San Francisco-based auto insurance company that charges for coverage based solely on miles driven, which it monitors via a wireless device plugged into a car's diagnostics port.
As insurers angle for new customers for their high-tech monitoring systems, extras like avoiding tickets may come to mean as much as potential discounts.
MetroMile's recently introduced app monitors fuel mileage and engine health, can find a car in a crowded parking lot - and warns Chicagoans like Elmore if they've parked in a street-sweeping zone.
"The app warned us of street sweeping and saved us from a ticket the first morning of the city's street sweeping in April," Elmore says.
Street sweeping tickets are a huge issue for city dwellers. In 2012, for instance, tickets related to street sweeping were far and away the most commonly issued ticket in San Francisco. Over 520,000 were written at almost $60 a pop.
"I see MetroMile as a natural evolution of the influence of Big Data on all industries; this just happens to be for car insurance," Elmore says.  "Could someone hack into MetroMile's database and track my travel via my car? Sure, but the data I'm receiving about my own behavior is valuable to me."
Convenience, and Maybe a Discount, Too
Most big auto insurance companies have some form of usage-based insurance (UBI), and mileage is the primary factor in determining car discounts in all of them. They monitor mileage through a plug-in device, through a telematics system such as OnStar, or via a smartphone app.
But the devices that track miles can gather a huge amount of other data.
Some of it can further discount your rates. Progressive's Snapshot plug-in, for example, device collects information on the time of day you drive and how often you brake hard, lowering or raising the discount as appropriate.
Some of it can be used to coach your driving habits but doesn't affect your rates at all. State Farm's Driver Feedback app scores a driver on acceleration, braking and cornering safety. Liberty Mutual's FuelIQ app coaches drivers toward better gas mileage. Elmore says he's looking forward to a greenhouse gas calculator in the works for MetroMile's app.
Some use your location to make your day easier. Esurance's smartphone app will find the nearest cupcakes for you. Allstate's Good Hands app will dispatch a tow truck.
But in order to warn you when the street sweeper is headed your way, or to find the nearest cupcake, your app needs to know exactly where your car is at all times.
Big Data is Hard to Resist
U.S. insurers don't actively track your location for rating purposes, at least not yet. Even MetroMile's GPS capability can be switched off, since the device's primary purpose is tracking the number of miles driven.
Yet few experts expect that the potential of location data will remain untapped.
"Tapping into an insurer's big data repository, usage-based pricing models like pay-as-you-drive (PAYD) could be refined to be based on driving behavior, routes traveled, the claim history for a stretch of road, weather patterns, and even the other drivers on that route and then packaged as a new auto insurance product through the power of mobile intelligence," writes Ellen Carney, a principal analyst at Forrester Research, in a 2012 report.
Progressive has already logged 10 billion miles' worth of data from its Snapshot program. While previous versions didn't incorporate GPS data, the company is testing new devices that do.
In Britain, where UBI is more widely accepted than in the U.S., industry experts foresee the day when drivers could be refused coverage for not using telematics.
"There will be reasons for people opting out - perhaps because they are bad drivers, or unhappy with the privacy element, or have an old car," Tom Ellis of insurance website GoCompare told the British Insurance Brokers Association. "But they will have to accept a higher premium to insure their car."
Will Mileage Tracking Save You Money?
It's the promise of discounts that currently lures most U.S. drivers to UBI.
The ideal customer for MetroMile, which currently operates in California, Washington, Oregon and Illinois, drives less than 10,000 miles a year. Drivers are charged a base rate between $30 and $60 a month and mileage charges of 3 to 6 cents a mile.
CEO Dan Preston says the average customer saves over $400 per year.
Elmore, who switched from Geico, seems on track to hit that figure, "My conservative overall savings estimate is about $360 a year but it could be a lot more."
MetroMile customers get a variable monthly bill, depending on how much they drive.
Drivers who use other insurance companies' UBI programs get a discount that covers an entire renewal period, based on the data submitted over time. Discounts range from nothing - if your driving doesn't measure up - to as much as 45%; most carriers will give you a discount of 5 or 10 percent just for signing up, though. (See "How to compare auto insurance companies.")
Yet Thomas Hallauer of Ptolemus Consulting says UBI will have to mean more than just discounts.
"The pricing decision is not a discount decision," he told reporter Susan Kuchinskas for a Telematics Update white paper. "It's how do you change the offering to make it enticing?"
The original article can be found at Insurance.com:Cut your insurance bill --and find cupcakes