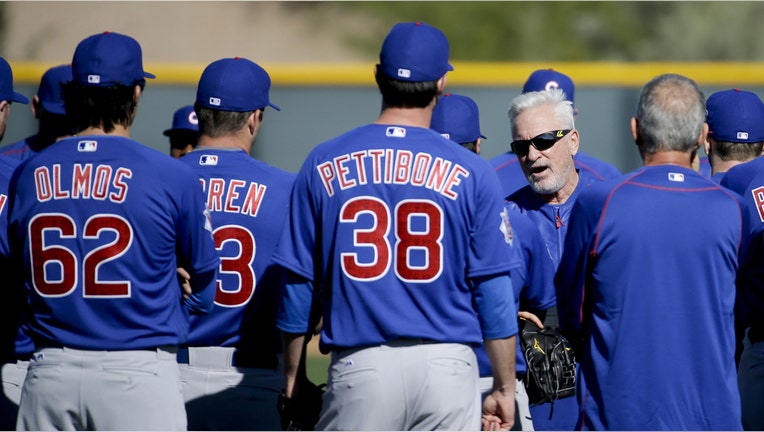 Fans of the Chicago Cubs could end up paying the most for spring training tickets this season.
Tickets to see Cubs games in Mesa, Ariz., next month cost a median price of $70 as of Feb. 19, according to ticket marketplace Vivid Seats. The Red Sox, whose spring training facility is located in Fort Myers, Fla., have a median ticket price of $56.
Boston is the hottest ticket among American League clubs. The Oakland Athletics, ranked seventh overall, are the second-highest AL team at $50.
Back in Florida, Miami Marlins tickets are going for a median price of $56, and seats for Atlanta Braves and New York Mets games are $54.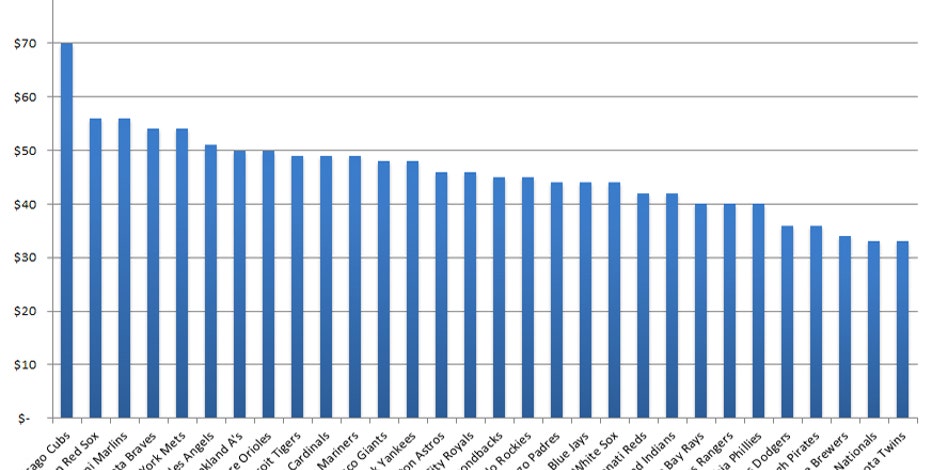 Baseball pundits are picking the Cubs, who last won a World Series in 1908, as one of the early favorites this season. Las Vegas bookmaker Bovada lists the Cubs as the favorite to win the World Series, followed by the Mets, San Francisco Giants and Los Angeles Dodgers.
Spring training games in Florida and Arizona begin next week.