Cubs' Historic Postseason Run Will Cost Fans a Fortune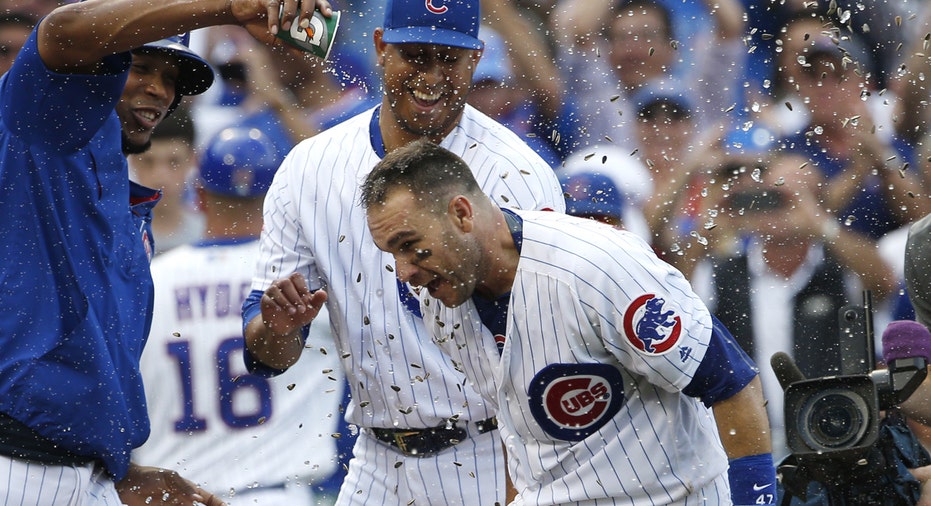 The Chicago Cubs are far and away the most expensive MLB postseason ticket this year, while the New York Mets are closing in on a new record for Wild Card games.
The Mets will host the San Francisco Giants in the National League Wild Card game on Wednesday, and tickets for the win-or-go-home matchup are on the rise. The average resale price for seats at Citi Field was $220 as of Tuesday morning, according to SeatGeek. Tickets were averaging about $192 on Sunday, the day after the Mets clinched a Wild Card berth.
If demand remains high, the Mets-Giants game will become the most expensive Wild Card game since MLB implemented the playoff format in 2012. The current record of $216 per ticket belongs to last year's one-game playoff between the Cubs and Pittsburgh Pirates in Pittsburgh.
Meanwhile, tickets to catch the AL Wild Card game on Tuesday, the Baltimore Orioles at the Toronto Blue Jays, average $144 each.
The winner of Wednesday's game in New York will advance to face the Cubs in the NL Division Series, which will begin in Chicago. Cubs fans who want to scoop up tickets will need to shell out a whopping $428 on average, more than double the next-most expensive team, the Boston Red Sox ($160).
The cheapest ticket belongs to the Los Angeles Dodgers. Resale values are trending at $119.
SeatGeek believes World Series games in Chicago would cause ticket prices to go haywire. If the Cubs win the NL pennant, ticket prices will likely average between $3,000 and $4,000, according to a SeatGeek spokesperson. The only sporting events since 2010 to surpass the $3,000 milestone were the Floyd Mayweather-Manny Pacquiao boxing match and three Super Bowls.
The Cubs haven't won a World Series title since 1908. Last season, the Mets swept the Cubs in the NL Championship Series.
The Mets' first home game of the 2015 World Series is the most expensive World Series ticket on record, based on SeatGeek's data. Tickets to last year's Game 3 posted an average resale price of $1,205.
---
MLB Postseason Ticket Prices
Here are the current average resale values for MLB postseason tickets, according to SeatGeek:
Wild Card Games
Giants at Mets: $220
Orioles at Blue Jays: $144
Division Series Games*
Chicago Cubs: $428
Boston Red Sox: $160
Texas Rangers: $143
Cleveland Indians: $131
Washington Nationals: $120
Los Angeles Dodgers: $119
*List includes teams that clinched spots in AL and NL Division Series
---