Cubs Fans Driving Up Ticket Prices for Game 7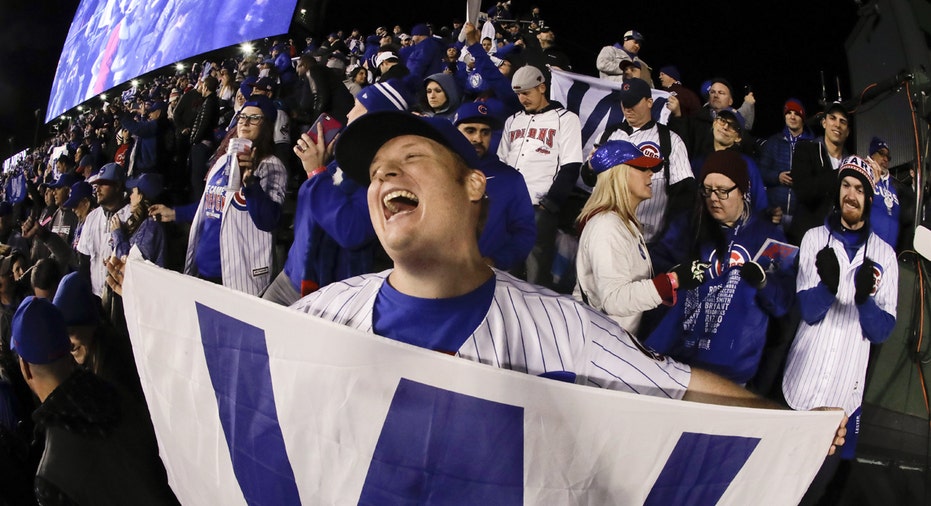 World Series tickets are hitting the open market at near-record prices, as Chicago Cubs fans prepare to descend on Cleveland for Game 7.
StubHub is seeing some "unprecedented numbers" for Wednesday night's game, a spokesperson for the company told FOXBusiness.com. The cheapest ticket available on StubHub's website is $825, while the most expensive ticket went for $23,400, the asking price for box seats on the first base line.
The median price of tickets sold on StubHub was $1,823 per seat as of early Wednesday afternoon.
Cubs fans are driving most of the demand for Game 7 tickets. StubHub said Chicago-area customers accounted for as much as 60% of the website's Game 7 transactions, indicating that Cubs fans are traveling in large numbers.
SeatGeek reported seeing a similar trend. A SeatGeek spokesperson said demand originating from Chicago is four-times greater than Cleveland. Since Monday, 44% of SeatGeek users looking at Game 7 tickets live in Illinois, while 11% live in Ohio. Interest in Game 7 has come from all 50 states and the District of Columbia, reflecting the historic nature of the game.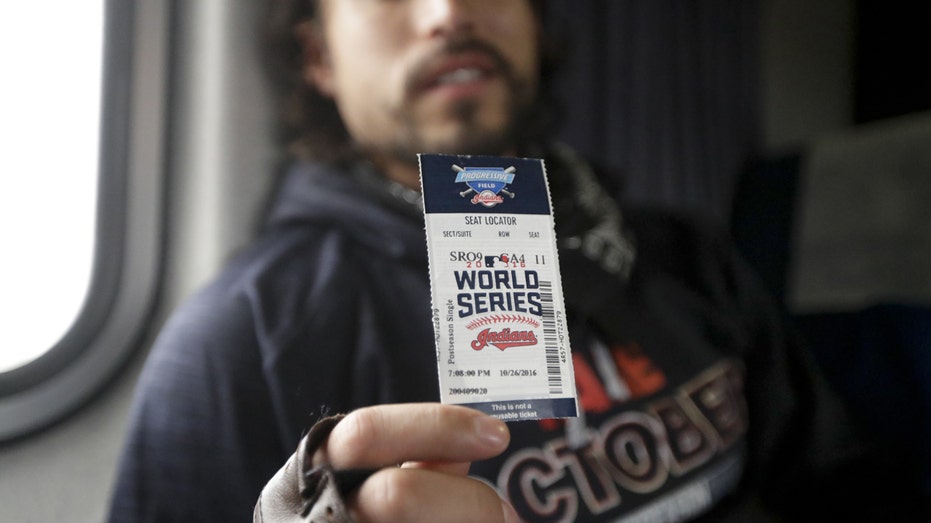 The average resale price for Game 6 came in at $1,478 per seat, SeatGeek said. Game 7 prices were trending at $2,143 on average about eight hours before first pitch. The medium price has dropped $1,000 compared to its peak on Tuesday night.
A flood of new inventory helped deflate ticket prices on Wednesday. According to TicketIQ, the average ticket on the secondary market was going for $4,700 at midnight. At noon ET, the average resale price slipped to $3,137.
GameHedge, a startup ticket seller, said its refund guarantee will be included in tickets to Game 7. The company provides a refund of 50% of the purchase price if the home team loses by five or more runs.
The winner-take-all Game 7 carries plenty of intrigue with both teams fighting to end long title droughts. The Cubs last won a World Series in 1908, and the Indians haven't won a championship since 1948.
Data providers say ticket prices for Games 3 and 4 at Chicago's Wrigley Field set new World Series records and rivaled the cost of attending Super Bowls. Tickets to Game 5 were substantially cheaper after the Cubs fell behind in the series, 3-1, and were on the verge of elimination.
The Cubs have clawed their way back, winning two in a row to force a Game 7.
Corey Kluber of the Indians and Kyle Hendricks of the Cubs are the starting pitchers. Game time is 8 p.m. ET on FOX.