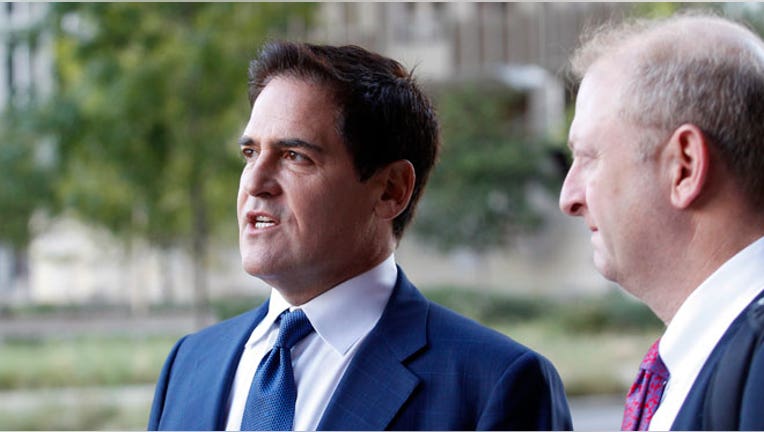 Mark Cuban, the billionaire owner of the Dallas Mavericks professional basketball team, was found not guilty Wednesday of insider trading by a federal jury.
The jury spent less than four hours deliberating before delivering its verdict.
Cuban was charged in a civil suit filed by the Securities and Exchange Commission with profiting from trades made in 2004 after allegedly receiving a tip directly from the chief executive of a Canadian Internet-search company called Mamma.com.
The suit alleged that Cuban avoided about $750,000 in losses from the tip.
Cuban denied the charges from the outset.
"We are extremely pleased with today's verdict. The jury correctly understood that Mark did absolutely nothing wrong when he sold his stock in Mamma.com," Cuban's defense attorney Stephen A. Best said in a statement.
Best said the evidence presented by defense attorneys during the trial in Dallas showed that the information on which Cuban based his trade was already in the public domain. Moreover, Cuban had never entered into a confidentiality agreement with Mamma.com and he told company officials he planned to sell his stock, the lawyer said.
"This case should never have been brought," Best said.
The SEC didn't immediately respond to a request for comment.
Cuban became a billionaire during the dot com boom of the late 1990s, selling the Webcast company Broadcast.com he founded to Yahoo! (NASDAQ:YHOO) for $5.7 billion.