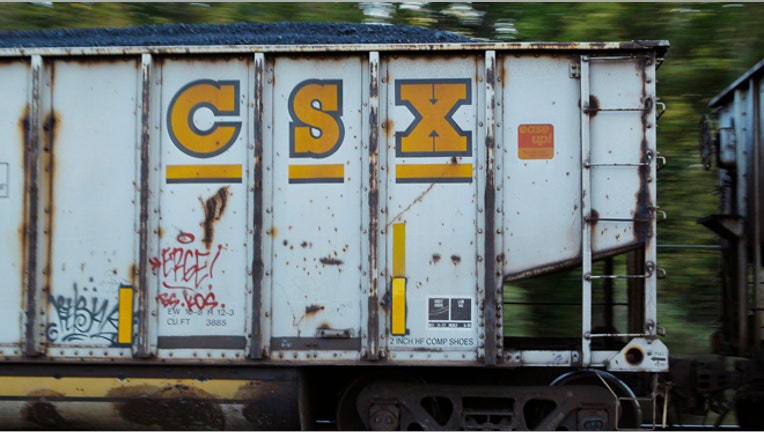 U.S. railroad CSX Corp (NYSE:CSX) on Tuesday reported a higher quarterly net profit on increased freight volumes and higher rates charged to customers, and announced a $2 billion share repurchase program.
Shares of CSX, the third-largest U.S. railroad, rose nearly 2 percent in after-market trading.
The Jacksonville, Florida-based company reported first-quarter net income of $442 million or 45 cents per share, an 11 percent increase over the $398 million, or 40 cents a share, it reported a year earlier.
Analysts had expected earnings per share for the latest quarter of 44 cents.
CSX reported quarterly revenue of $3.03 billion, just above the $3.01 billion it reported for the first quarter of 2014 and largely in line with the $3.02 billion predicted by analysts.
The railroad said that the growing economy had helped drive an overall increase in freight volumes of 1 percent. Higher freight volumes improved CSX's pricing power and the company got a lift from lower fuel prices. The railroad's fuel bill for the quarter was $270 million, a 40 percent decrease from the $446 million it paid a year earlier.
The railroad said those gains were partially offset by lower fuel surcharges that it uses to pass on fuel costs to customers, plus a strong U.S. dollar.
CSX said that it intended to repurchase $2 billion worth of its shares over the next 24 months.
"In this dynamic economic and business environment, CSX's core earnings remain strong," Chief Executive Michael Ward said in a statement. "Our commitment and confidence in CSX's future is underscored by the positive shareholder actions we're taking today."
CSX also said it was raising its quarterly dividend 13 percent to 18 cents a share.
In after-market trading, the railroad's shares were up 1.8 percent at $33.82.
(Reporting By Nick Carey; Editing by Ted Botha, Bernard Orr)